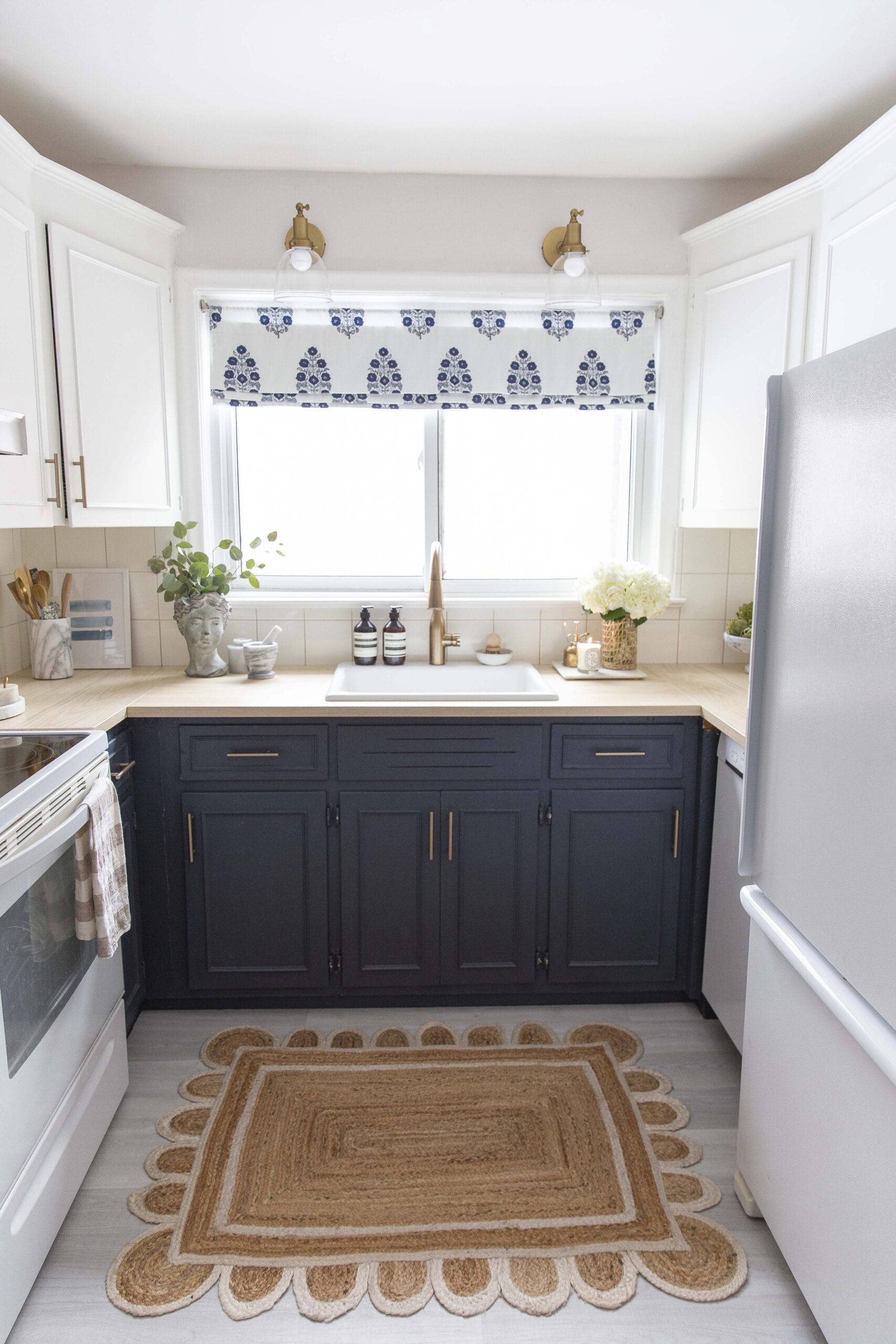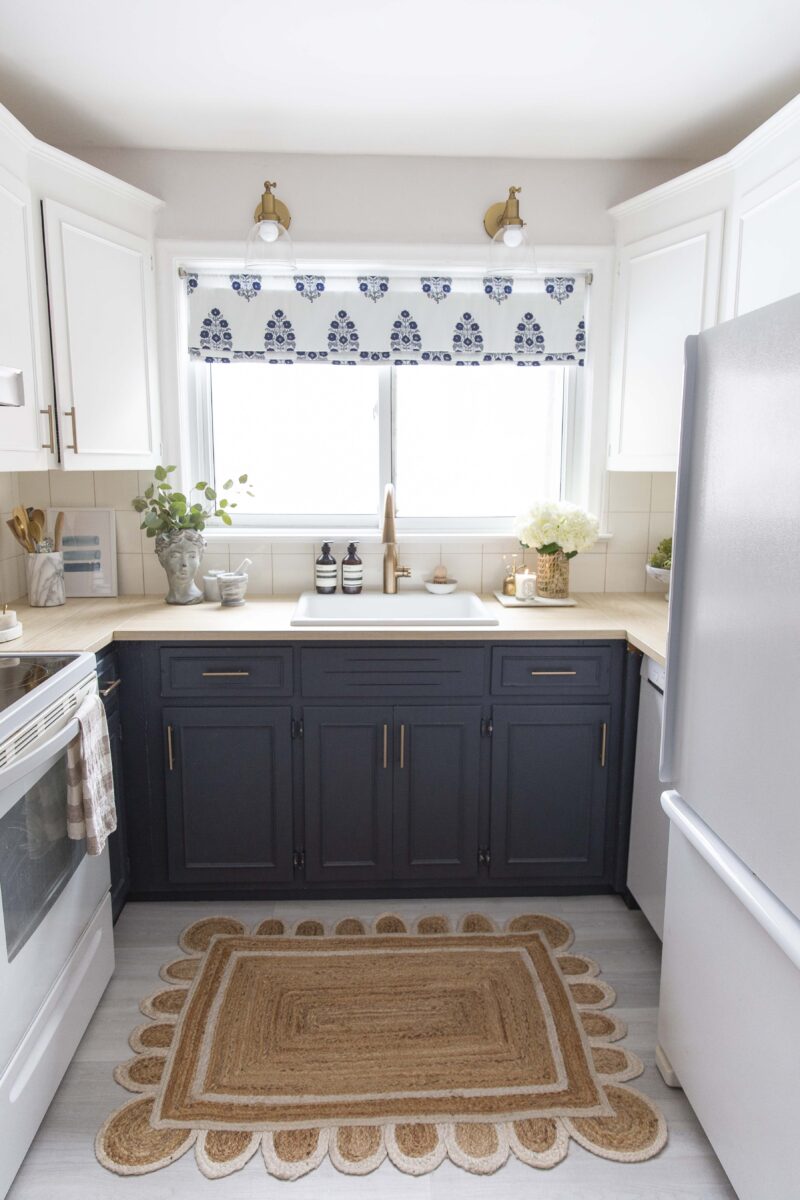 I'm so pumped to be sharing our kitchen reveal on the blog today but before we jump into things, let me back things up for context! The house shown in today's blog post is a temporary unit we are living in while we build our house. The house that we're crashing at had been in an abandoned state for some time and we took on the challenge of sprucing things up.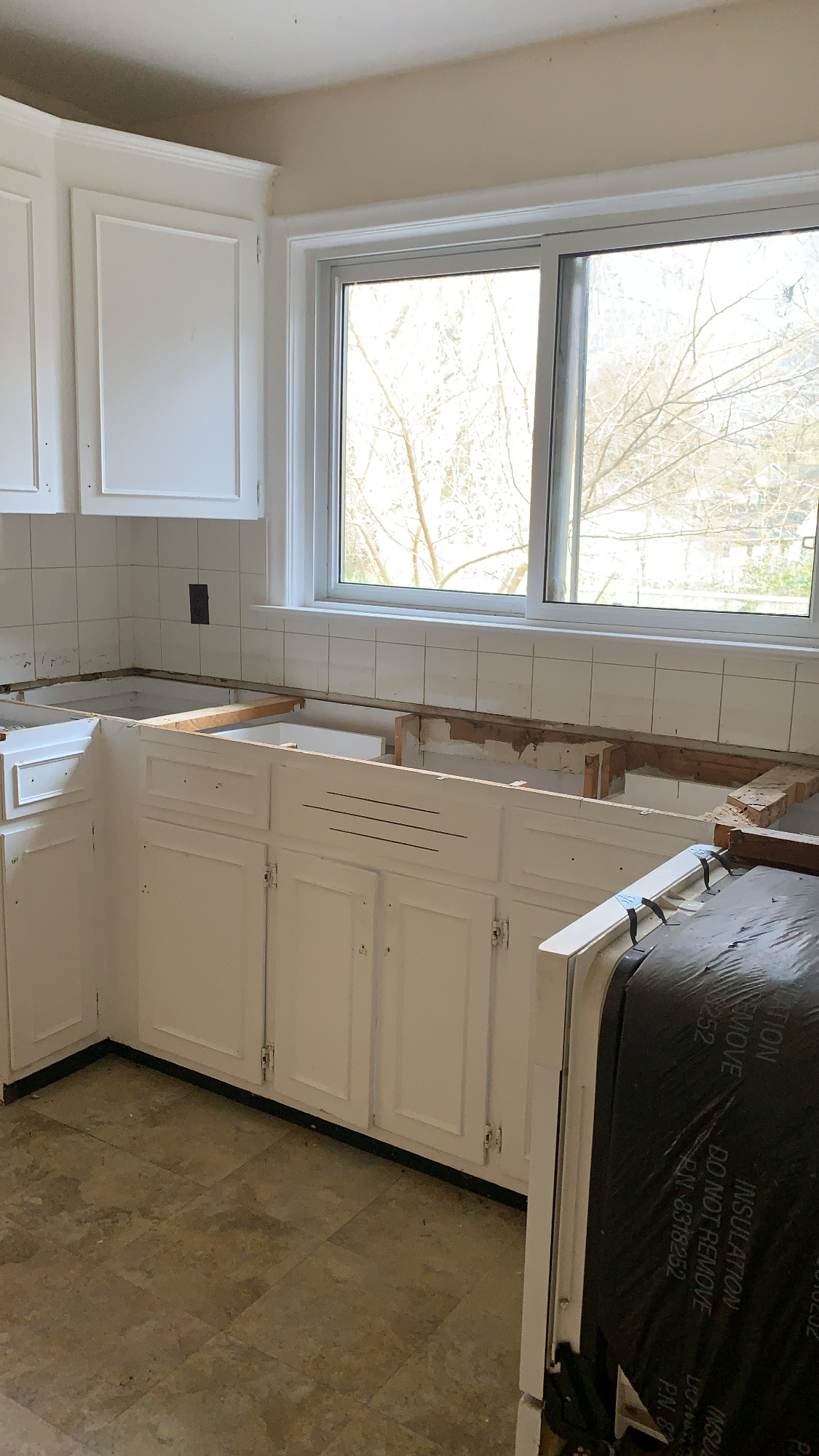 As I'm sure you can imagine, we were incredibly mindful of our budget as we were saving for our build. In fact, you might notice that the stove, dishwasher and refrigerator look familiar because we salvaged them from our old house (we'll need new appliances) and put them in here. We also repurposed our old kitchen sink and faucet.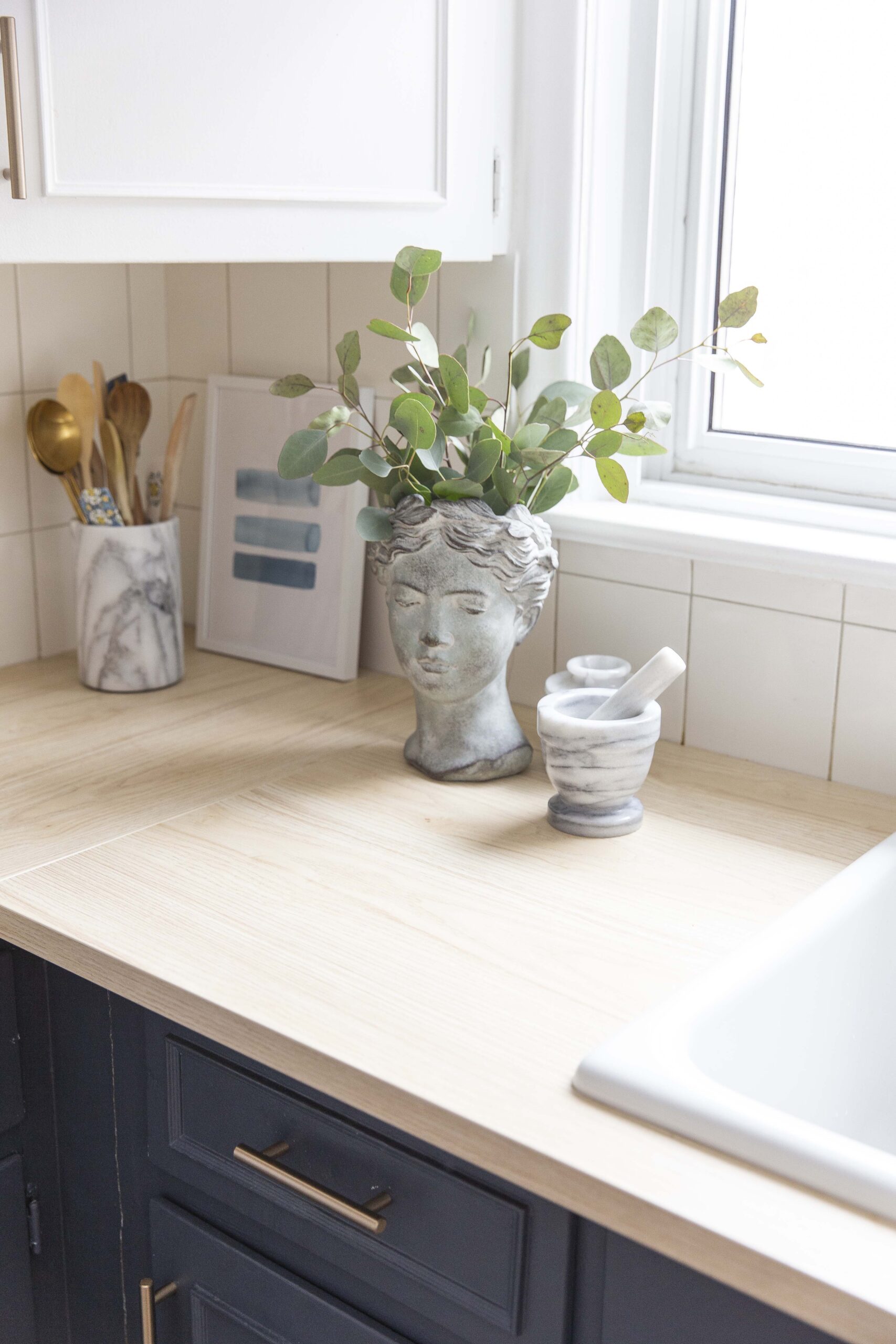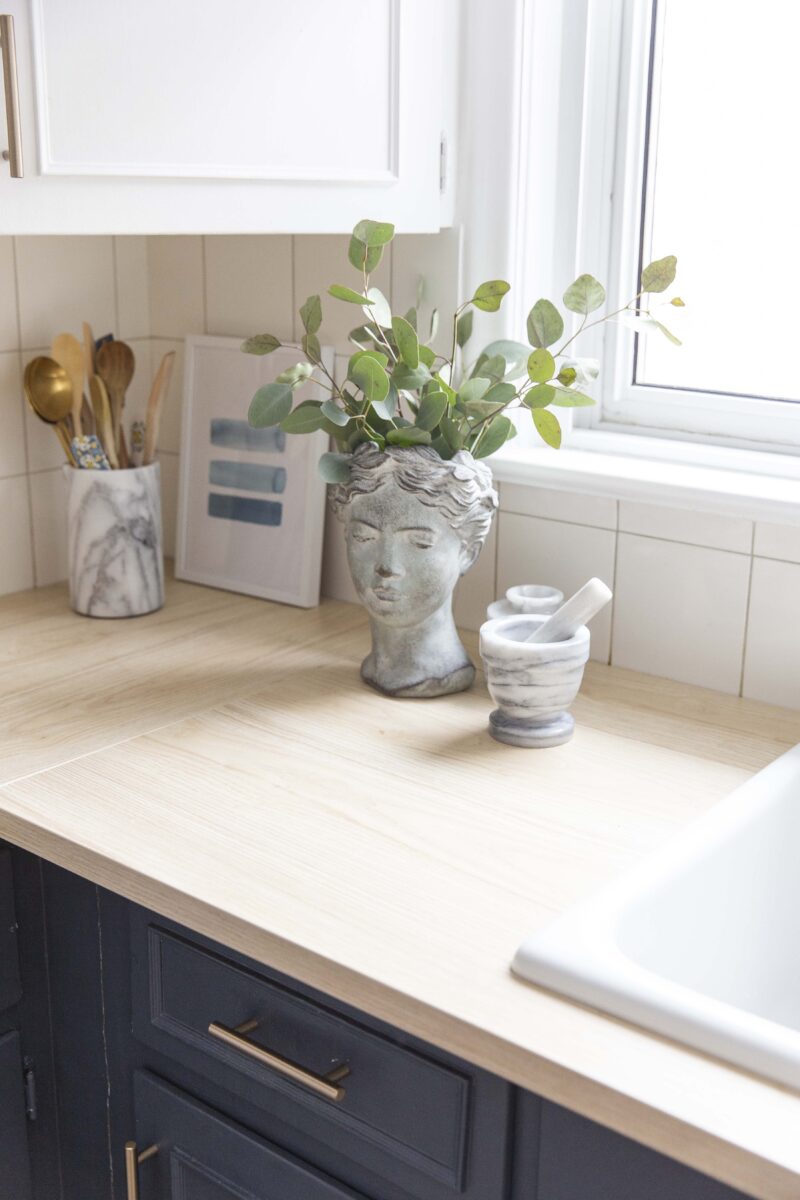 Taking a page out of our previous budget kitchen refresh, we opted to use the IKEA Ekbacken counters for this house. We needed 2 slabs to complete this project. The seams are pretty noticeable but given this was a temporary solution, we weren't as concerned about making the kitchen aesthetically pleasing vs. functional and fast. We also reused the same kitchen pulls as our last kitchen – they were an amazing buy and add that extra oomph to the space.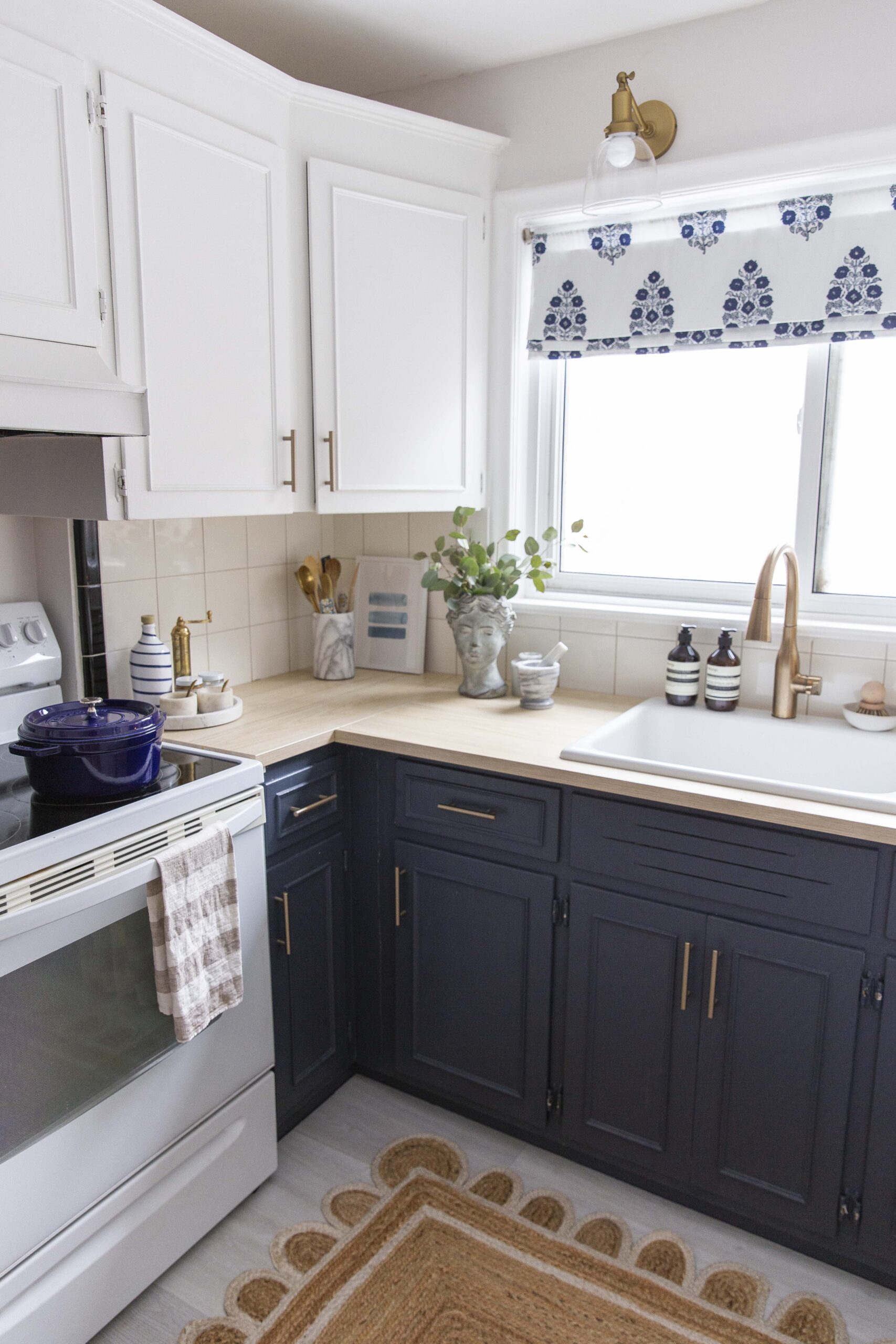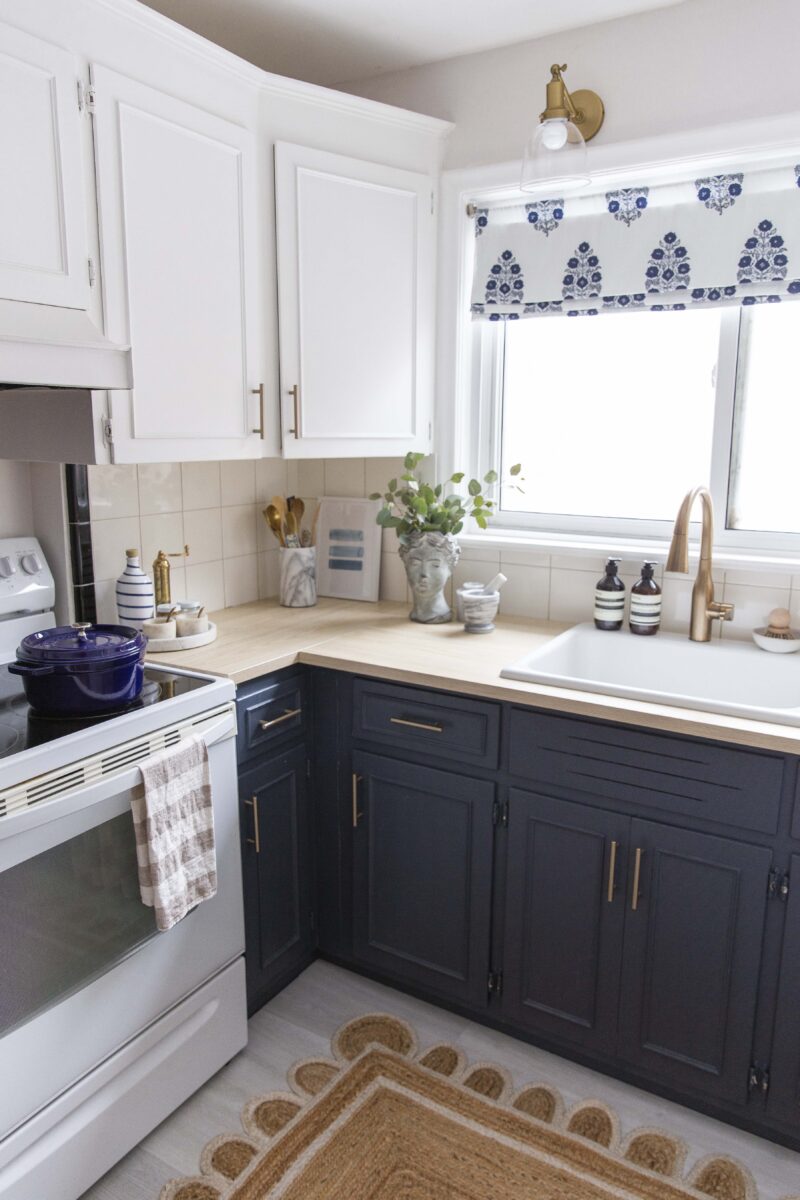 We thought it would be fun to test something unique in this space so we decided to paint the lower cabinets in Hale Navy by Sherwin Williams. I was thinking of using it in the new build and thought this was a great way to see if I truly loved the navy blue before committing to a laundry room or mudroom space. The upper cabinets are painted in Dove White by Benjamin Moore.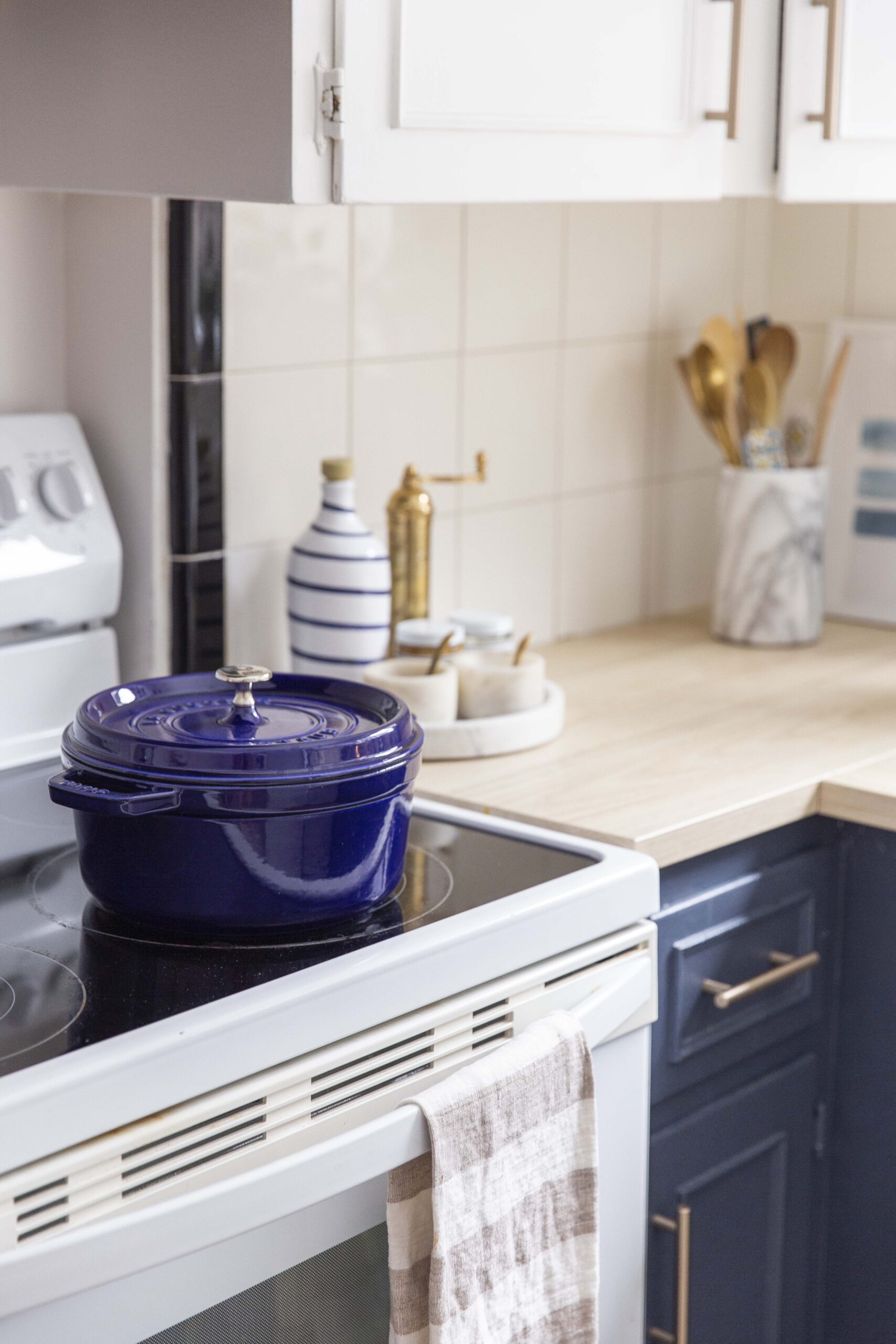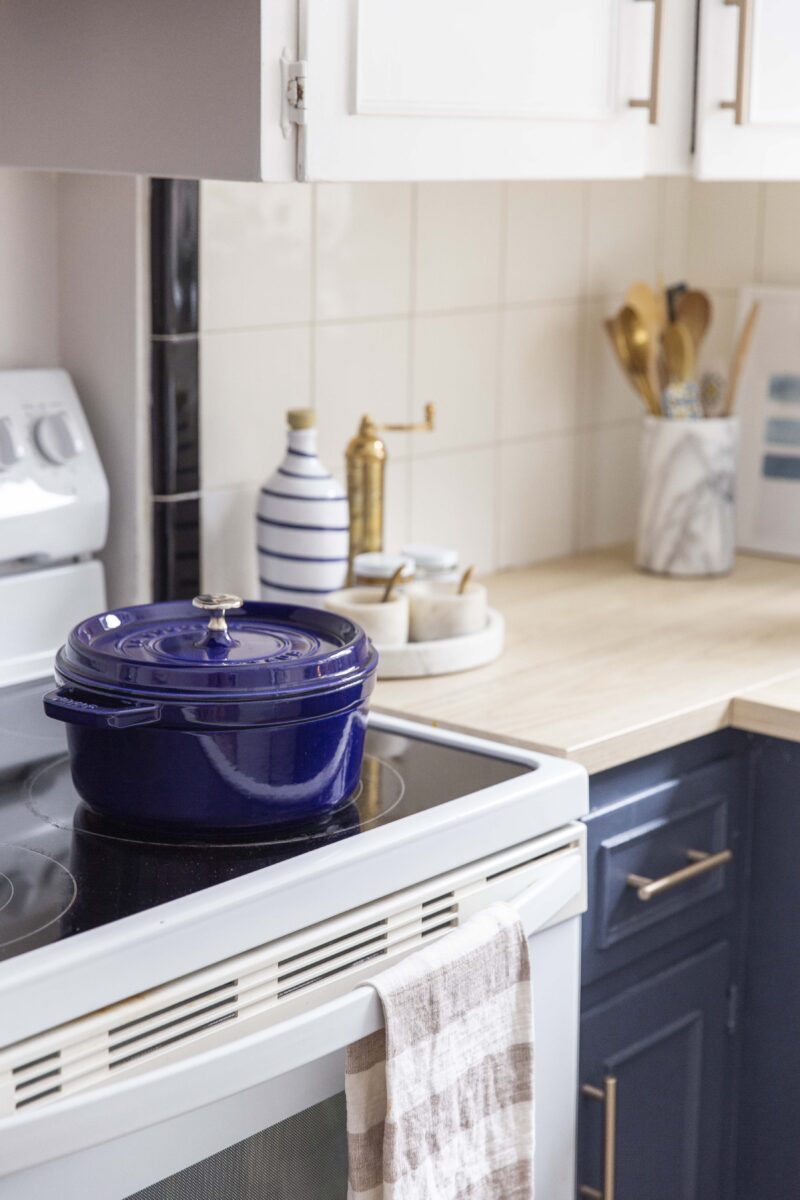 I think that truly brought this small space to life was the faux roman shade. You probably can't see it but the window is cracked and it was the perfect distraction in the space. It also introduced a block print pattern to break up all the solid hues. Lastly, these Amazon lights were a great budget find. We plan to reuse them in the basement bedroom in our next house – where we'll be sure to provide an electrical wire. Yes, these are non-functioning light bulbs. I'm still on the hunt for a battery-operated alternative but it's proving harder to track down than I thought.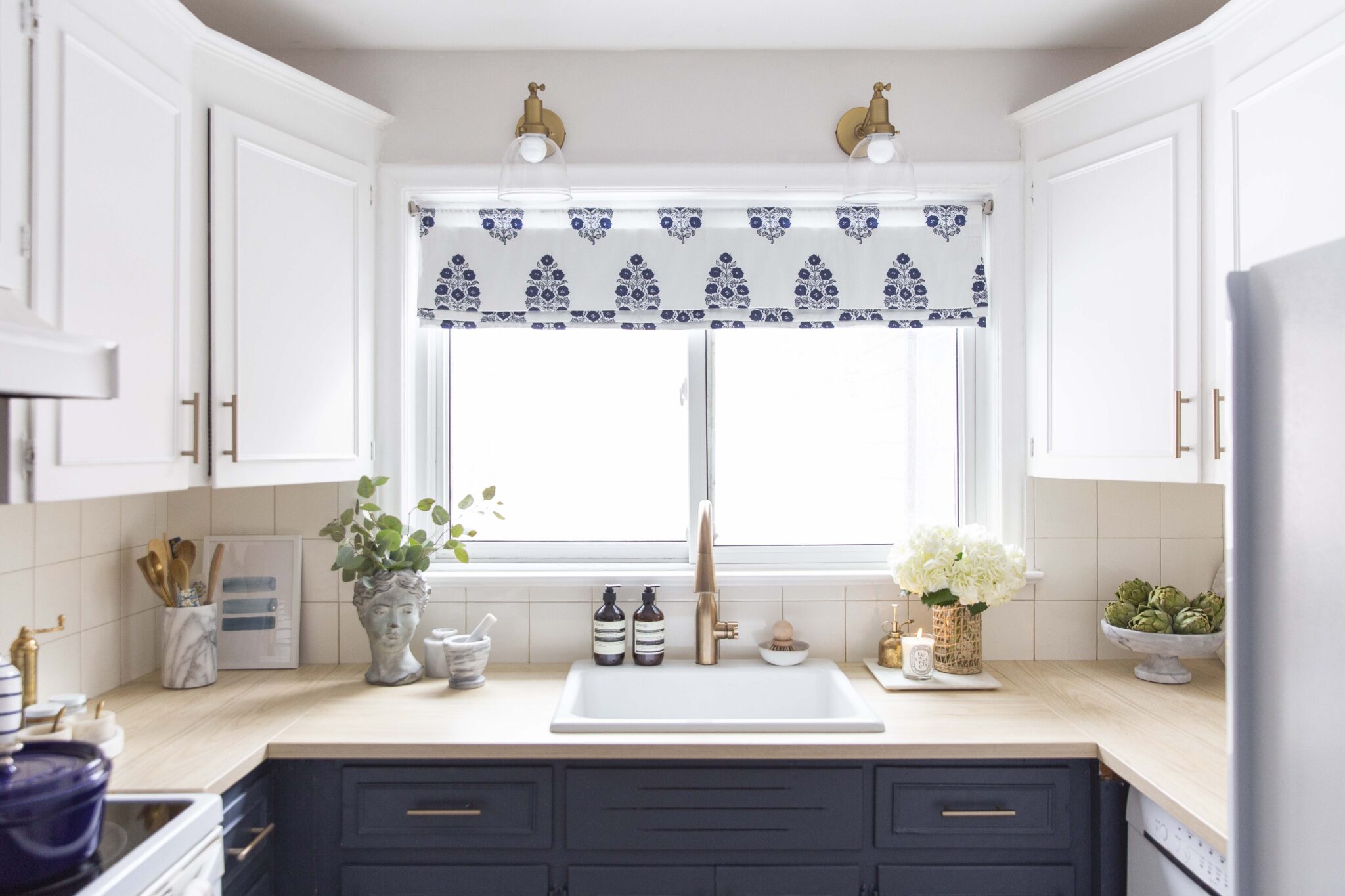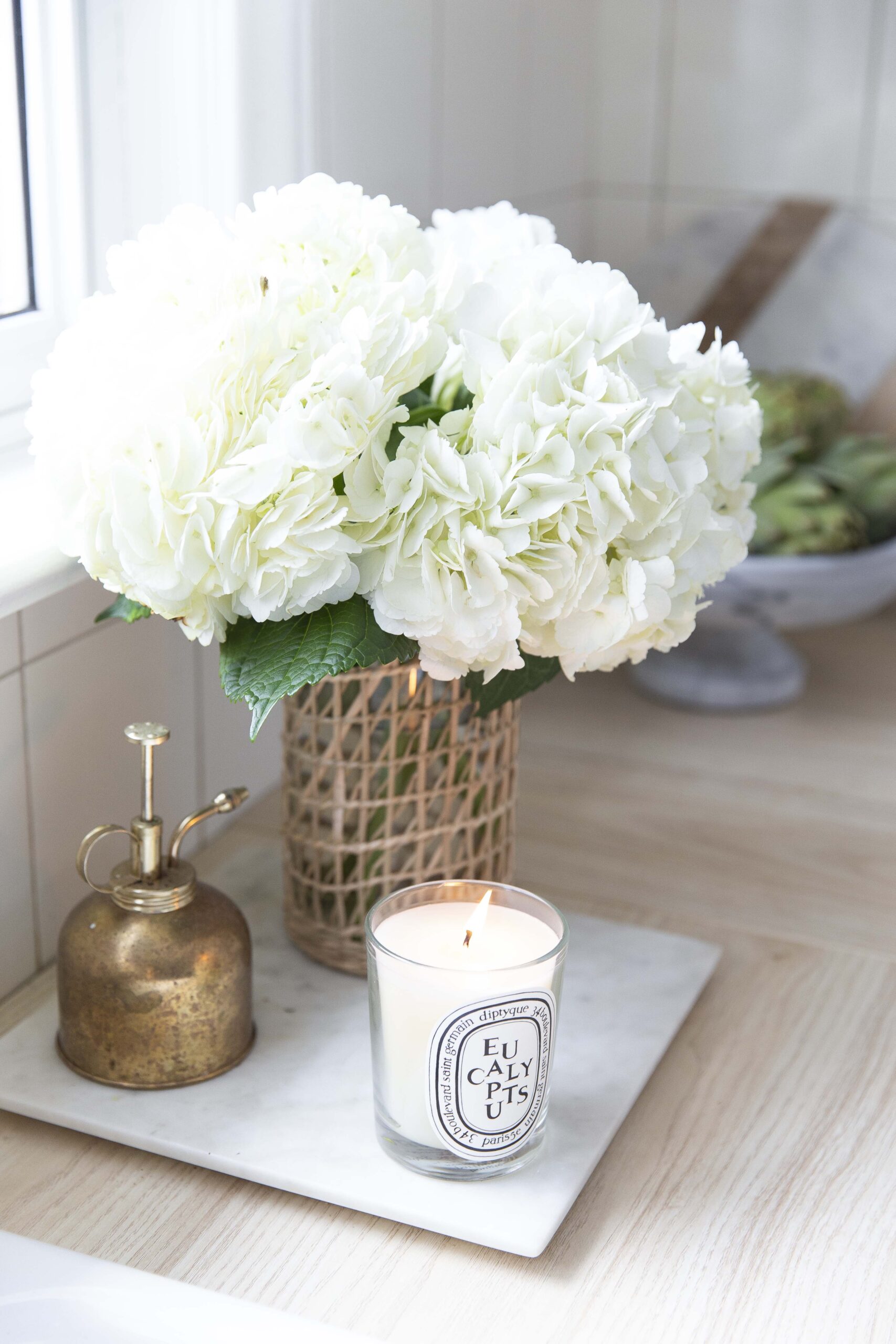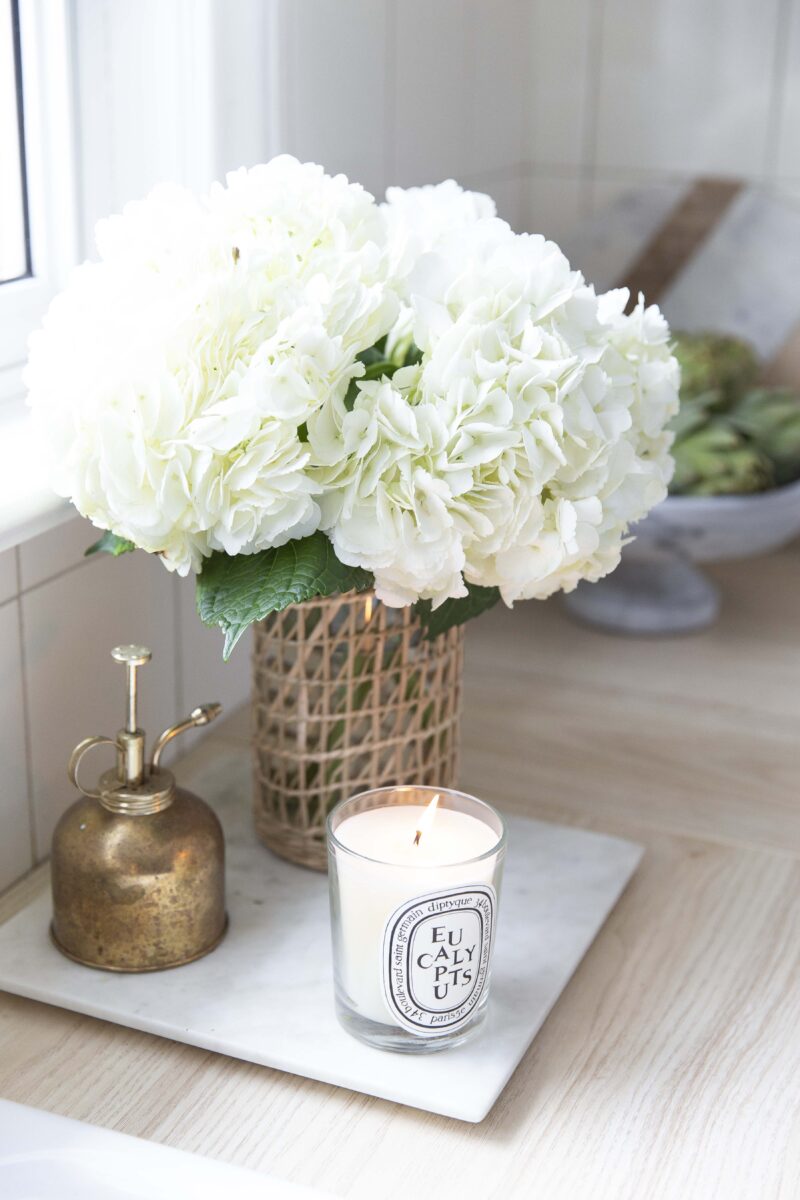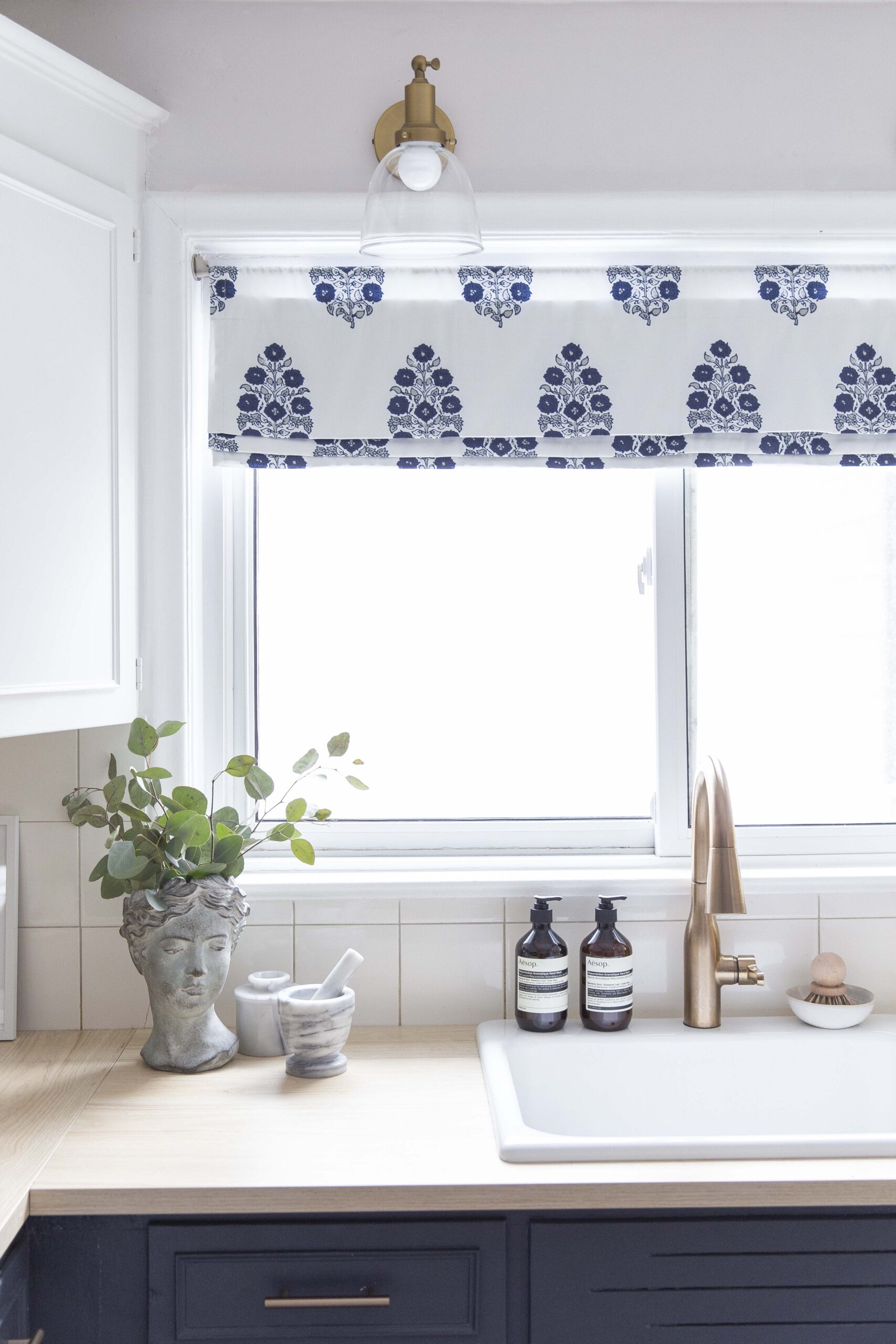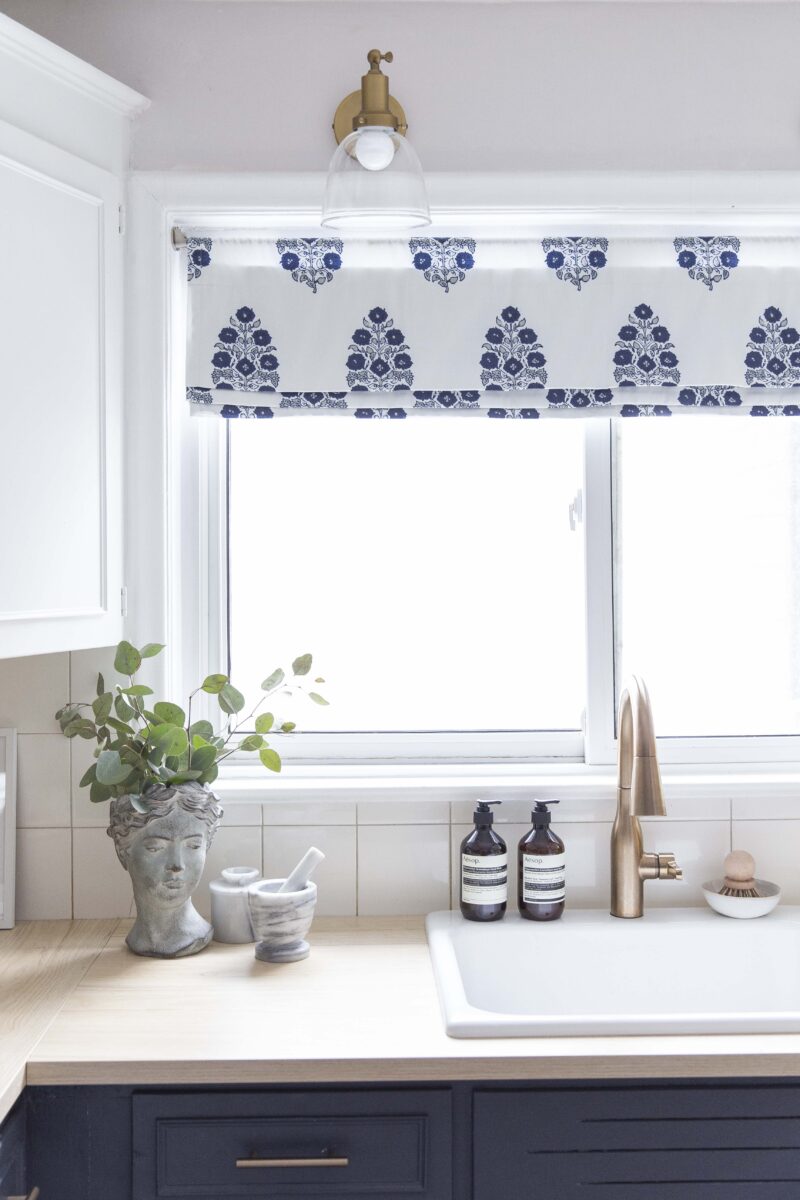 Kitchen Sink | Delta Faucet ℅ | Bust Vase | Marble Utensil Holder | Similar Striped Towel | Marble Pedestal | Butter Dish | aesop set | Diptyqye candle | Water Spritzer | H&M Vase | Marble Board
Faux Roman Shade | Gold Pulls | Sconces
The post Kitchen Before and After appeared first on Krystin Lee.