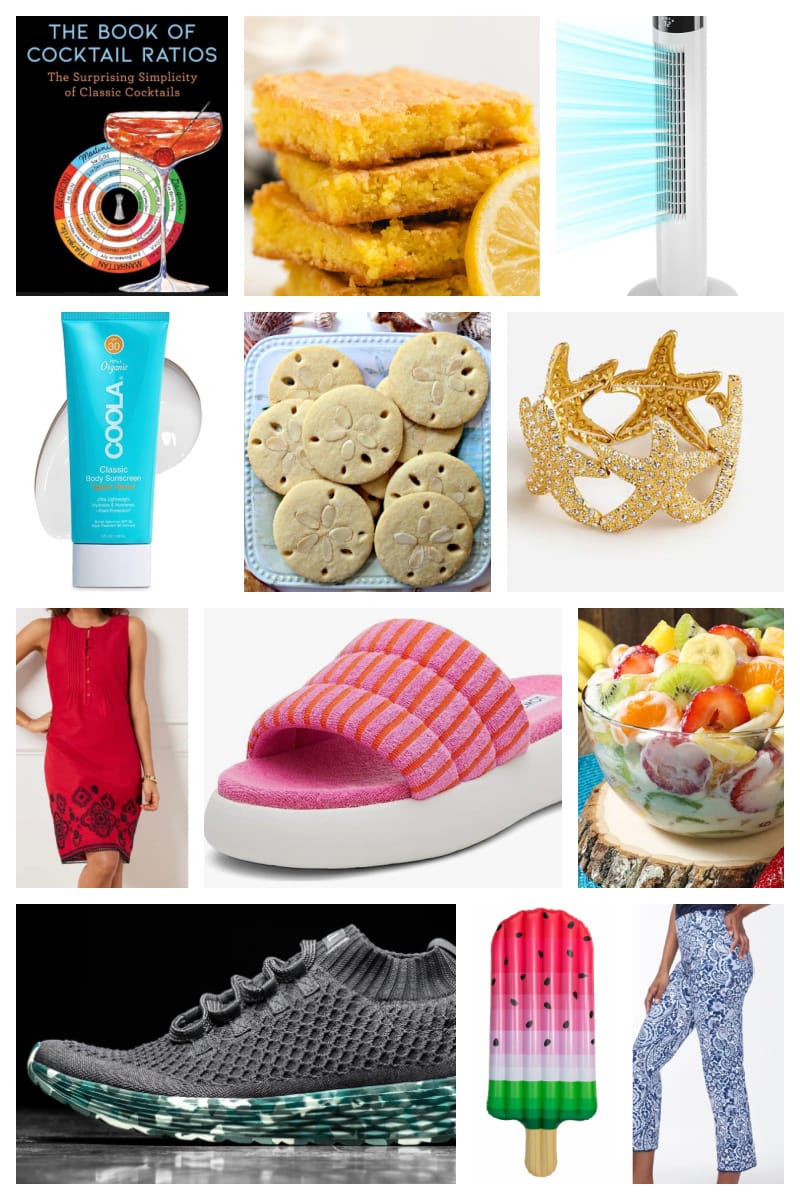 Hi Friends!
Here's my weekly post sharing about what's going on in the world of RecipeGirl, as well as some fun links to things I've come across lately. So here it goes: following are 10 things to share with you this week- everything from recipes to shopping to a few fun articles and more. There are a few affiliate links included here and there. Enjoy!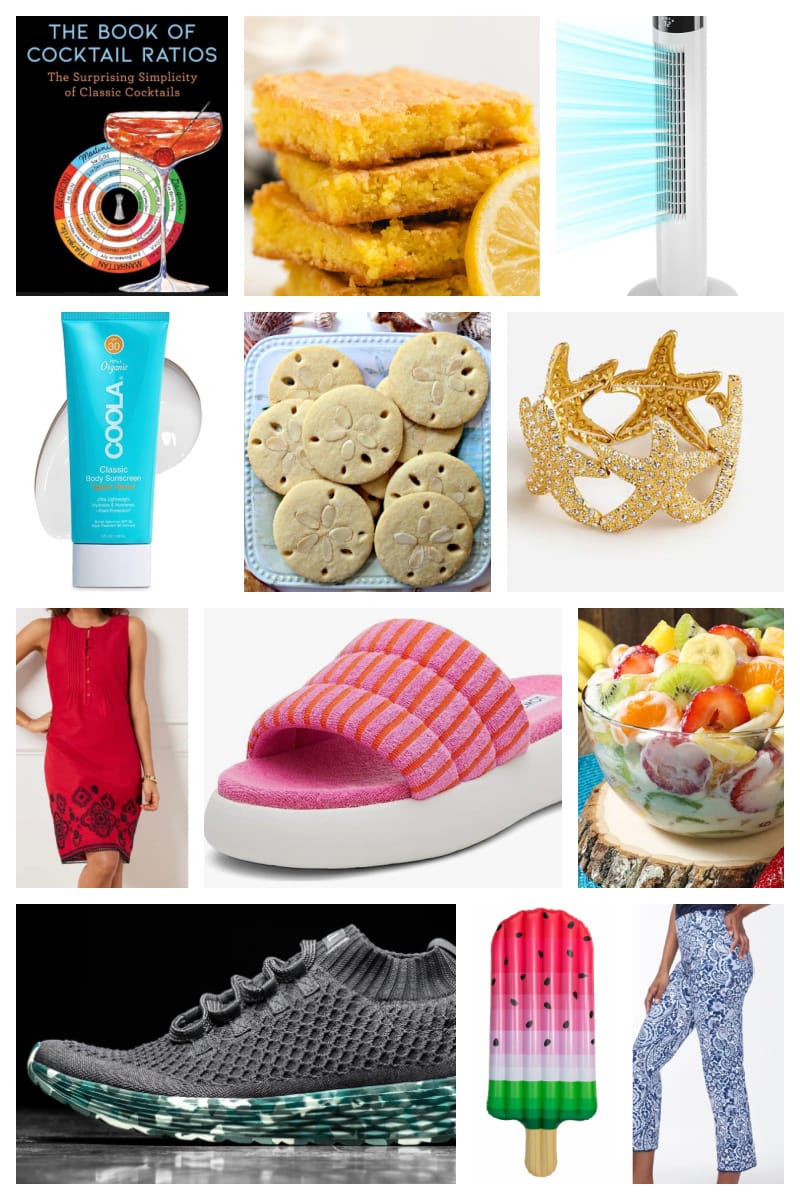 Favorite Lemon Desserts!

Fun Shopping Finds:

Instagram accounts to follow:
Follow @MattsLyon for funny reels. He's a comedian and hiker. I love his personality.
Follow @WineEnthusiast if you're a wine person!

What I'm watching and reading:
We just finished the final episode of Ted Lasso, and I'm going to miss it so much! What a great show.
I'm between books right now, so I'm listening to a couple of podcasts. Lost Hills Season 1 is about finding the person who was doing a bunch of random shootings in Malibu that eventually ended up in a death. And I'm also in the middle of Scamanda, about a girl named Amanda who writes a blog about her cancer journey. I'm enjoying both of them!

Fun Recipes I've spotted on the internet this week:

Here's what's going on in my life:
Arizona is beginning to get really hot. So we're gearing up to go up to central Oregon to go to our other house. It gets hot in Oregon too (not as bad as AZ), but at least it cools down at night. So we will have cool evenings and cool mornings. I can't wait. I've still been walking/running 5 to 7 miles every morning. I'm on my 16th month of walking every day! Fun fact: I have 7 pairs of athletic shoes, and I rotate through and wear a different pair each day of the week (and they will last forever that way). That's just my thing. I like to have a variety of shoes, so it's fun to choose my workout outfit based on my shoe color haha. And if you're curious, I have two pairs of shoes that are my current favorites: The On Cloud 5's (come in so many different colors) and the No Bull Knit Runners. I will keep buying these again and again as they wear out because they're so darn comfortable!

Catch up on food-related news of the week:

Products I'm loving:
In my never-ending quest to find things to help me cool off, I bought this standing fan. It's fabulous.
These containers are leak proof and perfect for traveling this summer with your lotions etc.
Since I had melanoma a few years back, I'm pretty passionate about using sunscreen. Coola is my choice for sunscreen. It's not greasy, it's organic, and I feel like it works better than most cheaper brands.
Nordstrom Rack has some pretty cute beach towels. I especially like the Watermelon Wave, Lobster Print and the Ice Cream Beach Towel.
I'm also diggin' this umbrella tent for the beach.
Look for the Scandinavian Swimmers gummy candy at Trader Joe's. Yummy!
How cute is this ice pop pool float? My husband would prefer this one with a drink holder and a phone slot!
This extra large beach mat is the best. It even has stakes to pound into the sand so it stays put.
Look at the reviews for these Pickle Flavored Freeze Pops!
I love this beach/camping chair with built-in shade. You don't have to squat way down to get into it- it's a regular chair!

Bake a pound cake this week! 
This Cherry Limeade Pound Cake is a fun and delicious cake for summer. There are plenty of fresh cherries in this buttery pound cake, and they pair wonderfully with the flavor of lime! 
Get ready to pucker up!  This Lemon Pound Cake bundt is full of tangy citrus flavor!
Classic Cream Cheese Pound Cake is best served with sweetened whipped cream and fresh berries.

Next Week's Recipes:
On RecipeGirl: Crockpot Pineapple Chicken, Grilled Eggplant Open Faced Sandwiches and Salmon Fusilli. BONUS: a travel post on my Viking Cruise part one (Greece)!
On RecipeBoy: Chocolate Covered Peanut Butter Pretzels
On RecipesForHolidays: Peaches and Cream Parfaits for National Peaches and Cream Day!
Have a wonderful week!
XO 
Lori (RecipeGirl)
The post 10 Things to Share #36 appeared first on Recipe Girl®.