Takis hoodie, underpants squirrel, yoga cat TP holder, & more. Weird and fun Amazon finds for the week of 2/28/22 — for you, for fun, for white elephant or birthday gifts, or just to enjoy!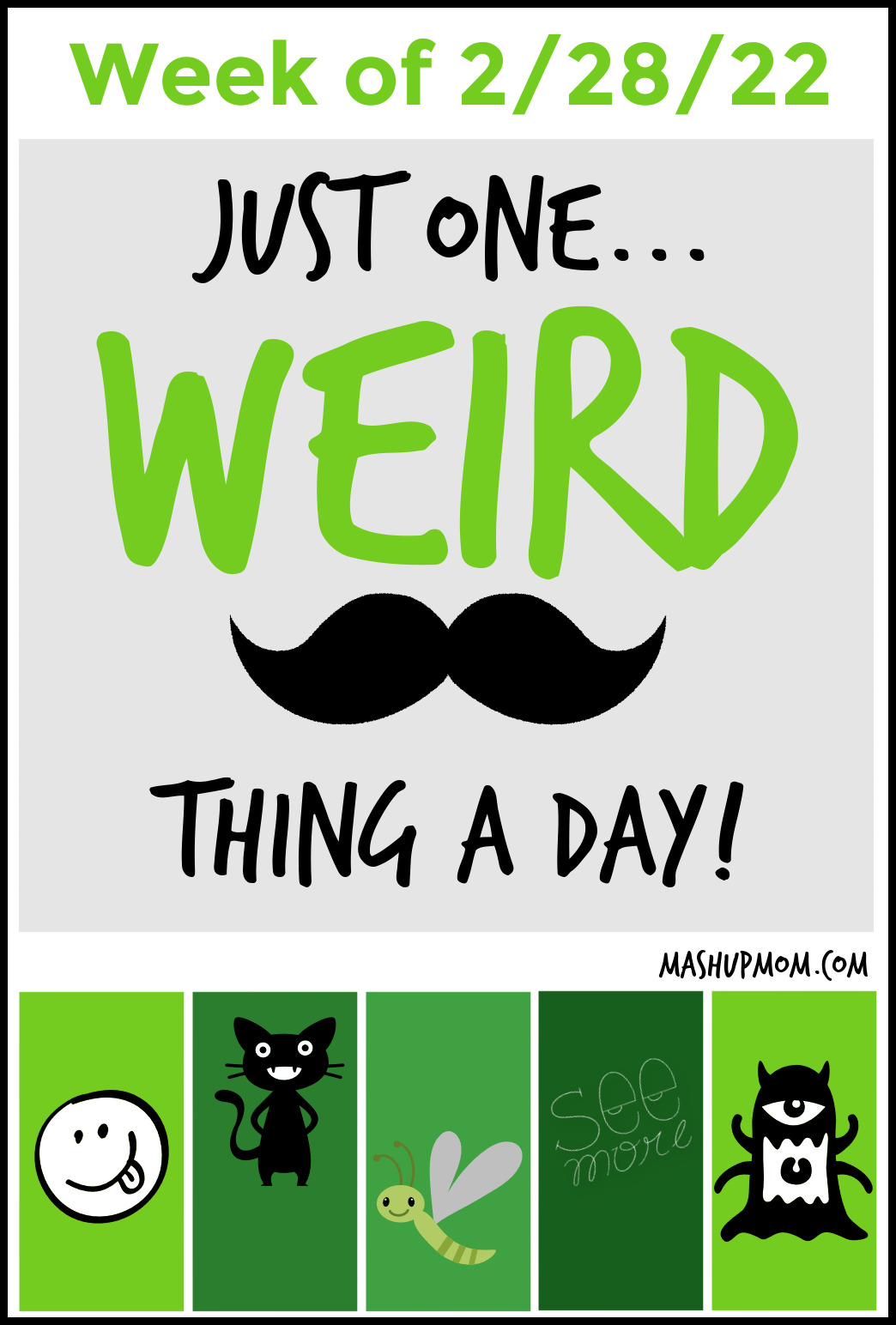 If it's Sunday, it's time to revisit one weird Amazon find for every day of the week (think unusual, fun, or white elephant gifts). The Mashup Mom Facebook page shares just one new oddity each morning, which then feature in this weekly roundup every Sunday. Why? Because we all need a little help starting the day with a smile lately, that's why! What's your own favorite pick among this week's fun finds?
Amazon Oddities, week of 2/28/22
Let's rocket into March with more quirky finds to add just a touch of much-needed levity to every day, starting with…
Soooooooo how much does YOUR kid like Takis?! Enough to become a walking advertisement for the brand with this Takis hoodie, perchance?
Speaking of becoming a walking brand ad, did you know that this past Tuesday was National Peanut Butter Day? Have your socks gotten the message? These Reese's socks declare your love for getting peanut butter in chocolate… or chocolate in peanut butter… to the WORLD.
As for Wednesday morning's quirky Amazon find: It's an air freshener. It's a squirrel. It is wearing underpants. Why a squirrel in underpants air freshener? Well… why not!
I know, this one would have been better as a Christmas gift, but: We can all still look back and commemorate our memories of 2021 with a "would not recommend" wine glass.
There are a bunch of these, if you want to put together a whole thematic set. For instance, here's an "I survived the great toilet paper shortage of 2020" wine glass to pair with "would not recommend."
Aw, this baby chick egg whisk is actually kind of adorable — don't you think?
We're into the weekend now, so let's celebrate our Caturday with a clever little yoga cat paper towel (or TP) holder.
Be sure also to follow the ongoing adventures of The Notorious Bad Kitty Lucy and friends, if you're a cat person. 🙂
Let's round out the week with one more choice in apparel items: Are you a real fan? Who WOULDN'T want socks that proudly display Blanche from the Golden Girls, is the question?
More fun Amazon finds here next week
Find another weekly Amazon Oddities roundup here next Sunday. If you can't wait, though: Head over to Facebook and start your day with a new fun pick every morning (plus much, much more).
As an Amazon associate, I earn from qualifying purchases.