Last week, we talked about easy homemade gift ideas. Gifts that dont require a crafty gene in your body and are (as the name implies) easy to make and gift to friends, family, a teacher, the mailman, or yourself. One of my favorite gifts to make is homemade candles.
Now, you may be thinking, Wait, making homemade candles definitely sounds crafty. Let me assure you, making your candles is incredibly easy to do. Im here to show you how to make homemade candles the easy, mess-free, no-crafty-gene required way.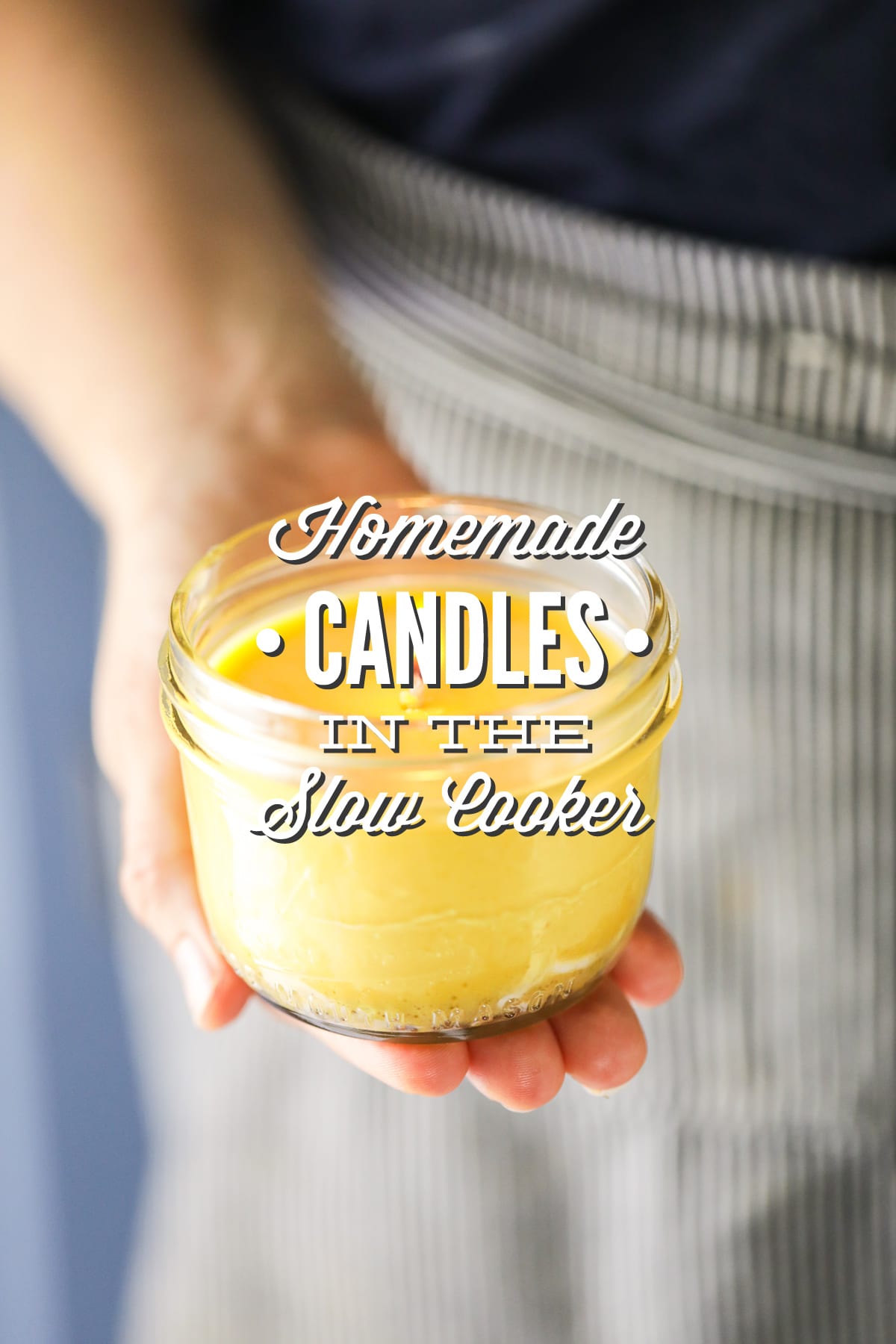 Why Make Your Own Candles?
Thats the big question. Why not just buy candles?
You certainly can do that, but there are a few reasons why you may want to make your own.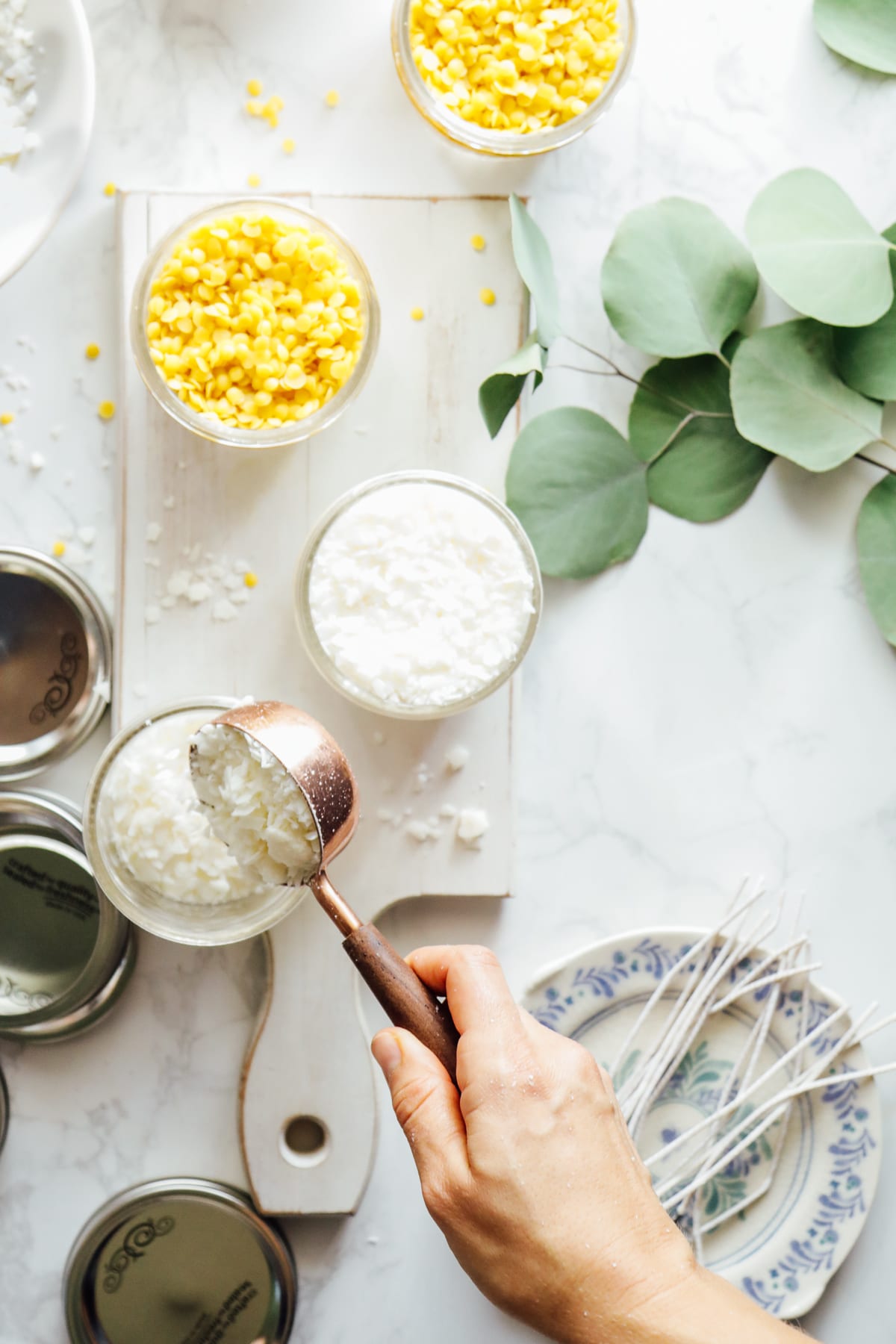 Reason 1: Reduce the Toxic Load From Conventional Candles
Most conventional candles are made with paraffin, which is a petroleum based product that can give off toxic fumes. Homemade candles are made with either soy or beeswax (well talk about this later).
Along with the paraffin, the other concern is fragrance. Ive shared about the dangers of fragrance in the past. Most candles are scented which means that many different chemicals may be used to create that one scent and make it strong and long-lasting.
As the Environmental Working Group shares, fragrance formulas are considered to be among the top 5 known allergens, and can trigger asthma attacks. The same kinds of chemicals are often used for fragrances in cleaning products, scented candles, and air fresheners.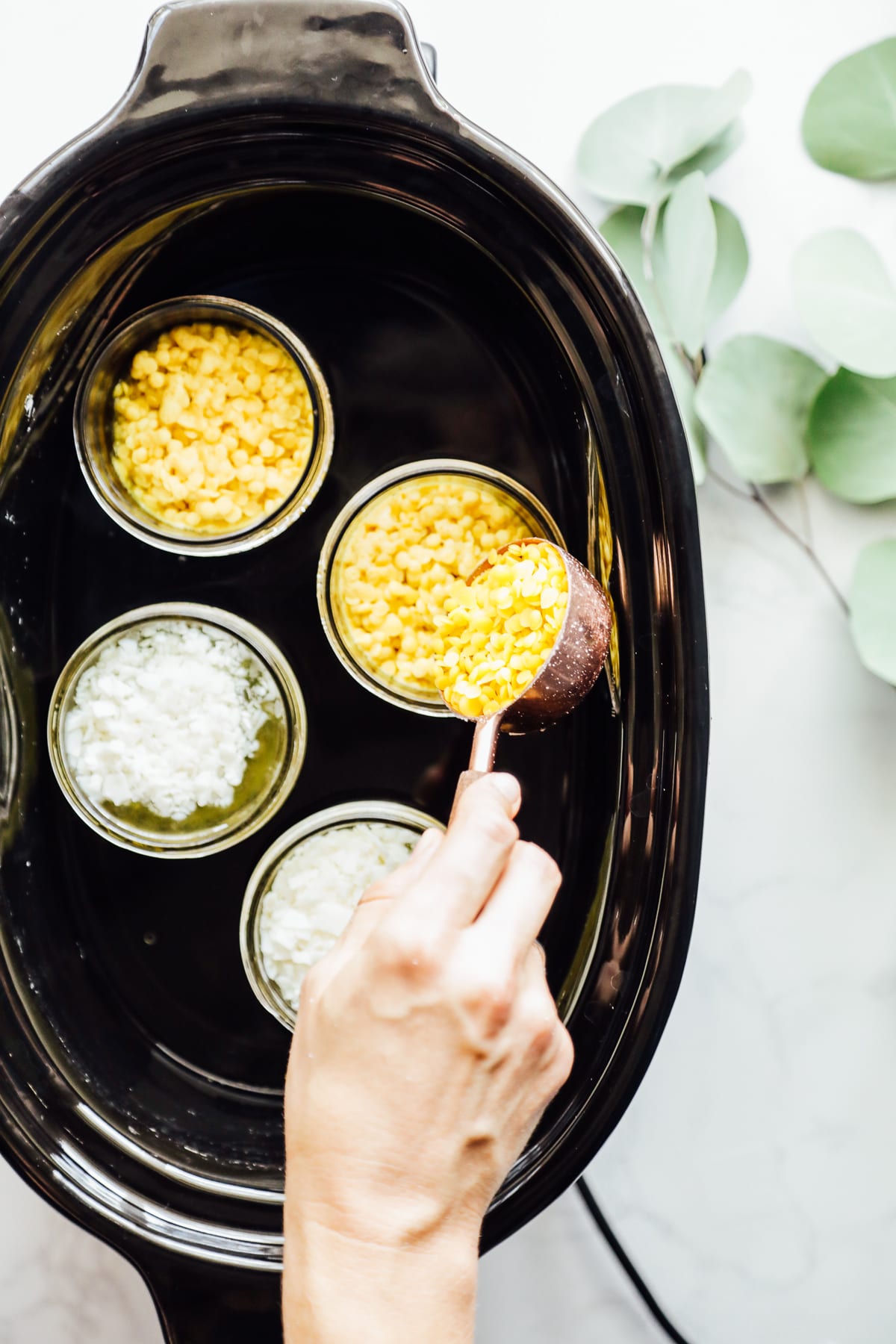 Im not here to preach perfection. I get lash extensions and sometimes paint my fingernails with nail polish that isnt clean. Im also very aware and intentional about reducing our overall toxic chemical load.
We use vinegar and castile soap to clean (because what we spray in our homes is inhaled), my skincare routine and makeup routine are made up of non-toxic products (because what goes on our skin is absorbed into the body), and we eat seasonal and local food (as much as possible, because how our food is grown and raised has an impact on our health).
Making candles (or buying them from sources that dont use paraffin wax and use essential oils for the scent) is one way for us to lower the overall toxic load in our home.
Reason 2: Theyre Super Easy to Make
Making your own candles is incredibly easy. Easier than you may think. You can make quite a few candles at one time and since they dont spoil or expire, you can store them away and pull out a new candle as needed. So yes, theres a time investment up front, but in the end you can make multiple candles in just over an hour.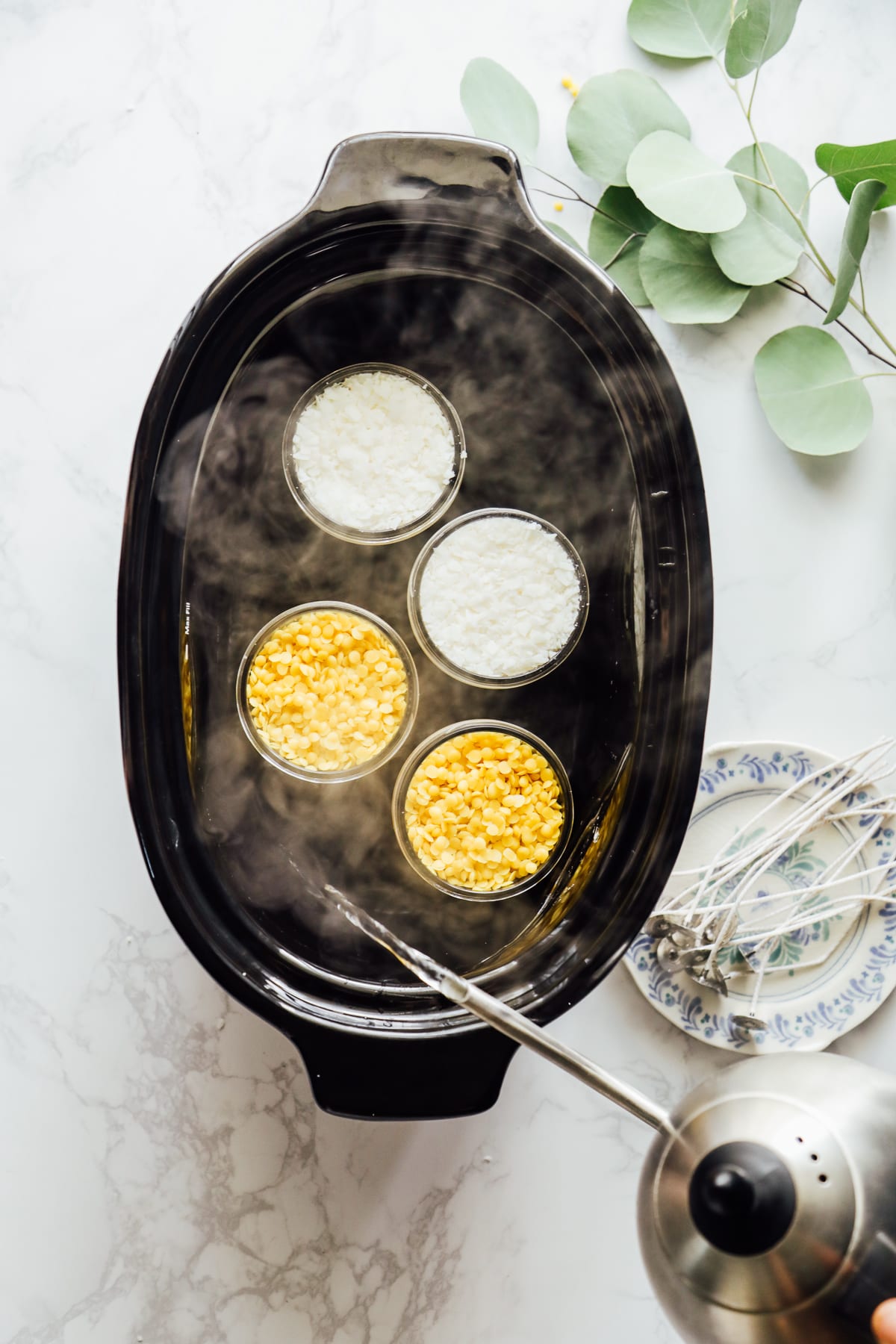 Reason 3: Save Money by Making Your Own Candles
If youve looked at non-toxic candle options on the market, whether were talking about soy or beeswax candles, you probably know that they are expensive.
Homemade candles are affordable. Yes, theres an investment in the wax, the wicks, and the jars (you can use any heat-safe glass jars so you may have some already in your pantry). But once you have these ingredients, you can make multiple candles for the same price you might otherwise pay for just one from the store.
Supplies Needed to Make Your Own Candles
In order to make your own candles, youll need a few supplies. Now, as I mentioned above, there is an initial investment in purchasing these supplies, but once you have them, you can make multiple candles. All of the supplies can easily be found on Amazon or at a craft store.
Beeswax or Soy: Paraffin is the most popular wax used to make candles, but since its derived from petroleum and can release toxic fumes were going to avoid this option.
I recommend using either soy wax or beeswax. Soy wax (a white wax) is made from soybean oil. Beeswax (a yellow or white wax) is a product made by honeybees. The color of beeswax depends on the type of honey produced by the bees and the pollen. The color has nothing to do with the purity of the beeswax. Making candles is the same process, no matter which wax you prefer to use. So the tutorial below is applicable to both beeswax and soy. One thing to note, beeswax can be more expensive, so if youre wanting to keep the cost to a minimum, soy is the more affordable option.
Jars or Containers:You can use a variety of jars or containers as long as the jars can withstand heat. I recommend mason jars, particularly the 4-ounce size.
Wicks: For wicks, I recommend two options: hemp or cotton. Since were making a non-toxic candle, its important to avoid wicks made with lead. Whatever option you choose, make sure the wick includes a metal base as this makes it easier to position the wicks in the melted wax.
Fragrance: If you want to add a scent to your candles, there are two options: fragrance oils or essential oils.
For the cleanest, non-toxic option, I recommend going with an essential oil or a blend of essential oils. Essential oils arent as powerful as fragrance oils since they dont have any chemicals added to make the scent stronger and longer lasting. Fragrance oils are the strongest option. I cant tell what goes into fragrance oils, so if you go with this option you may want to call the company first and ask for a disclosure of ingredients.
Slow-Cooker: Ive experimented with various methods for making candles and the best way to make homemade candles is the slow-cooker method. Ill share about this method in the next section.
How to Make Your Own Candles
There are multiple ways to go about making homemade candles.
Pot and Pour Method: First, melt the wax in a pitcher or bowl. To do this, set the bowl over a double boiler pot (a pot filled with a couple of inches of water) and set the pitcher or bowl over top. The pitcher or bowl will not cleanup well, as wax is impossible to remove once youre done, so this pitcher or bowl will forever be your wax-melting container. Once the wax is melted, position a wick in each jar. Pour the melted wax into the jars until full. Add the essential oil and allow the wax to fully cool until it hardens. If you want to use this method, click here for the tutorial.
Beeswax Sheets for Taper Candles: This is the easiest method for making homemade candles. Purchase beeswax sheets (which usually includes wicks). Cut the wicks to fit the sheets and roll-up the sheets. So easy! This is a great project for kids. If you want to use this method, click here for the tutorial.
Slow-Cooker Method: With the slow-cooker method, you dont get the mess that you get when you melt wax in a bowl or pitcher. To make slow-cooker candles, pour wax into jars. Place the filled jars in the slow-cooker base. Turn the slow-cooker on high and add boiling water to the slow-cooker until it comes half-way up the exterior of the jars. Allow the jars to cook for 30-45 minutes, covered. After 30-45 minutes, the wax should begin melting. Add more wax. Place the lid on the slow-cooker and cook the jars for another hour or until fully melted (soy melts quickly, beeswax takes longer). Remove the jars from the slow-cooker and place a wick in the melted wax. Allow the jars to fully cool until the wax hardens. This is the method Ill show you in the tutorial, below.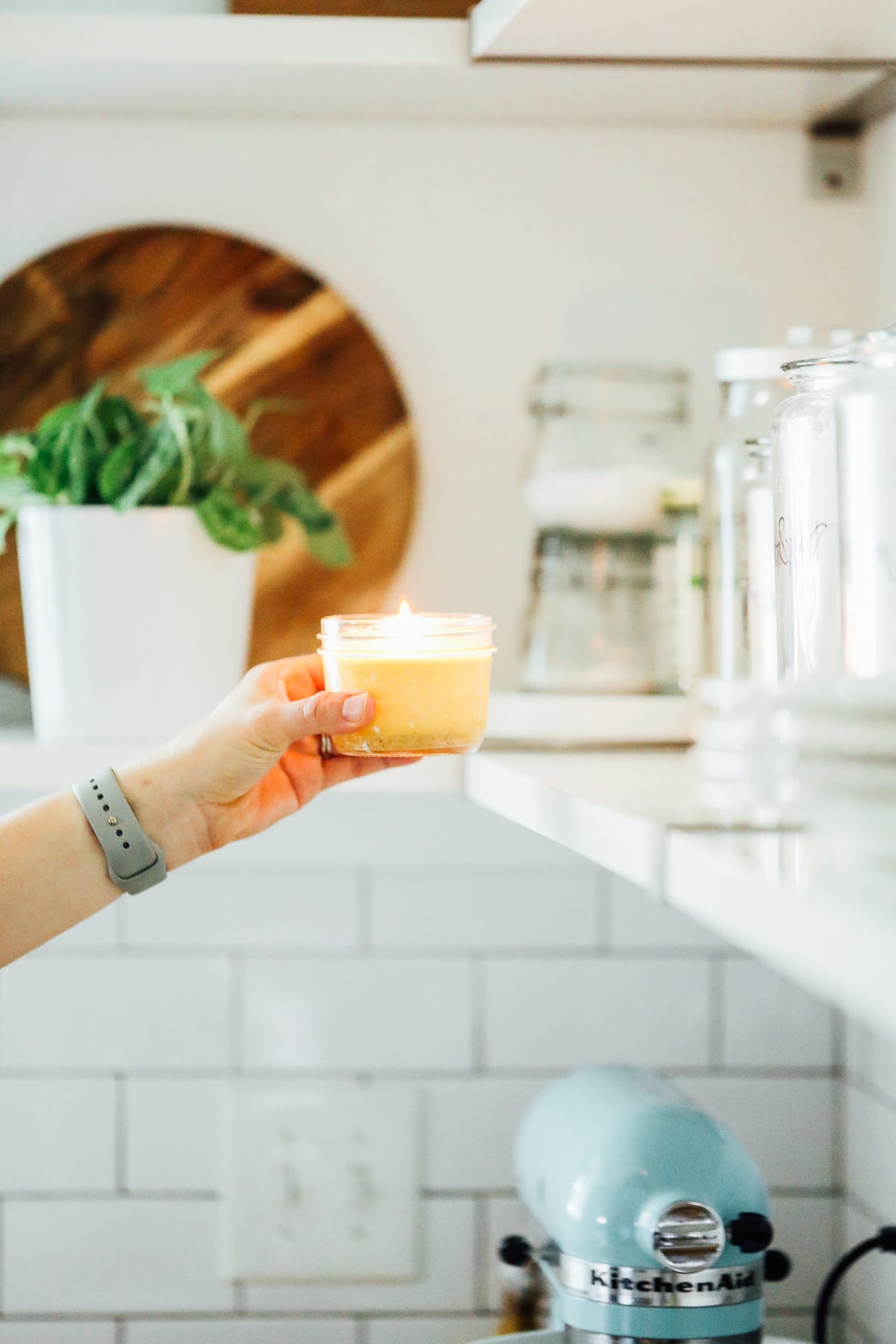 Whatever method you choose, I think youll find making candles to be therapeutic and also an incredibly beautiful way to make gifts (or to enjoy in your own home;).
Homemade Candles
How to make homemade candles in a slow-cooker. The easy, mess-free way to make homemade candles. Make as many candles as will fit in your slow-cooker.
Special Equipment:
slow-cooker
4 ounce mason jars
Per 4-Ounce Mason Jar:
1 1/2 cups wax (soy (180g) or beeswax (120g), divided)
boiling water
cotton or hemp wicks
1 tsp coconut oil (melted, optional)
50 drops essential oil (optional)
Spoon the wax of choice into mason jars. Using the back of a small measuring cup or large spoon, press the wax down into the jar as it gets closer to the top. Add more wax until the jars are full. At this point, you'll probably only need about 1 cup of wax per jar.

Place the filled jars in the slow-cooker base. Turn the slow-cooker on high. Add boiling water to the slow cooker, until it comes halfway up the exterior of the jars.

Allow the jars to cook for 30-45 minutes, covered.

After 30-45 minutes, the wax should begin melting. Add more wax, pressing the wax down with a small measuring cup or spoon until full. Place the lid on the slow-cooker and "cook" the jars for another hour or until fully melted (soy melts quickly, beeswax takes longer to melt).

Carefully remove the jars from the slow-cooker using a hot pad holder or a towel. Let the candles rest for 10 minutes.

If you'd like to add an essential oil, in a small bowl, stir together 1 tsp of liquid coconut oil and 50 drops of essential oil. Pour the mixture into the candles and stir.If you're using fragrance oil, no coconut oil is neededfollow the instructions from the supplier.

Place one wick in each jar, holding up the tops of the wicks with clothespins or mechanical pencils or pens using the clip portion. This will keep the wicks from moving in the liquid wax.

Let the candles rest until cool and solid (about 30 minutes).

Once cool and solid, cut the top of the wicks to 1-inch. The candles are ready to use. If any holes appear at the top of the wax (this can happen when the candles cool too quickly), melt more wax in a separate jar and pour into the holes to fill. The holes are just a cosmetic issue.
The number of candles you can make at one time will depend on the size of your slow-cooker. My slow-cooker fits 5 4-ounce jars.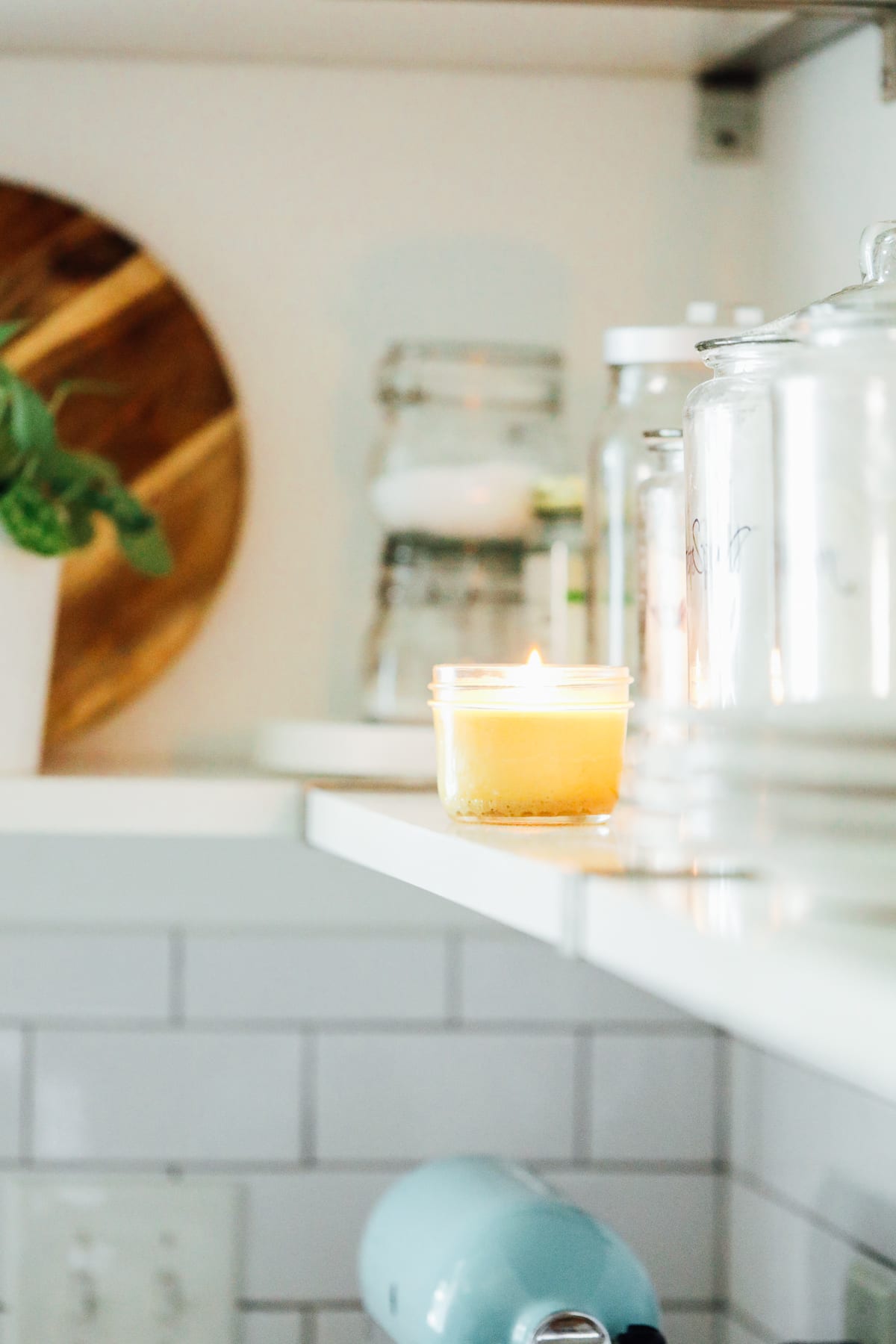 The post How to Make Homemade Candles with Beeswax or Soy appeared first on Live Simply.