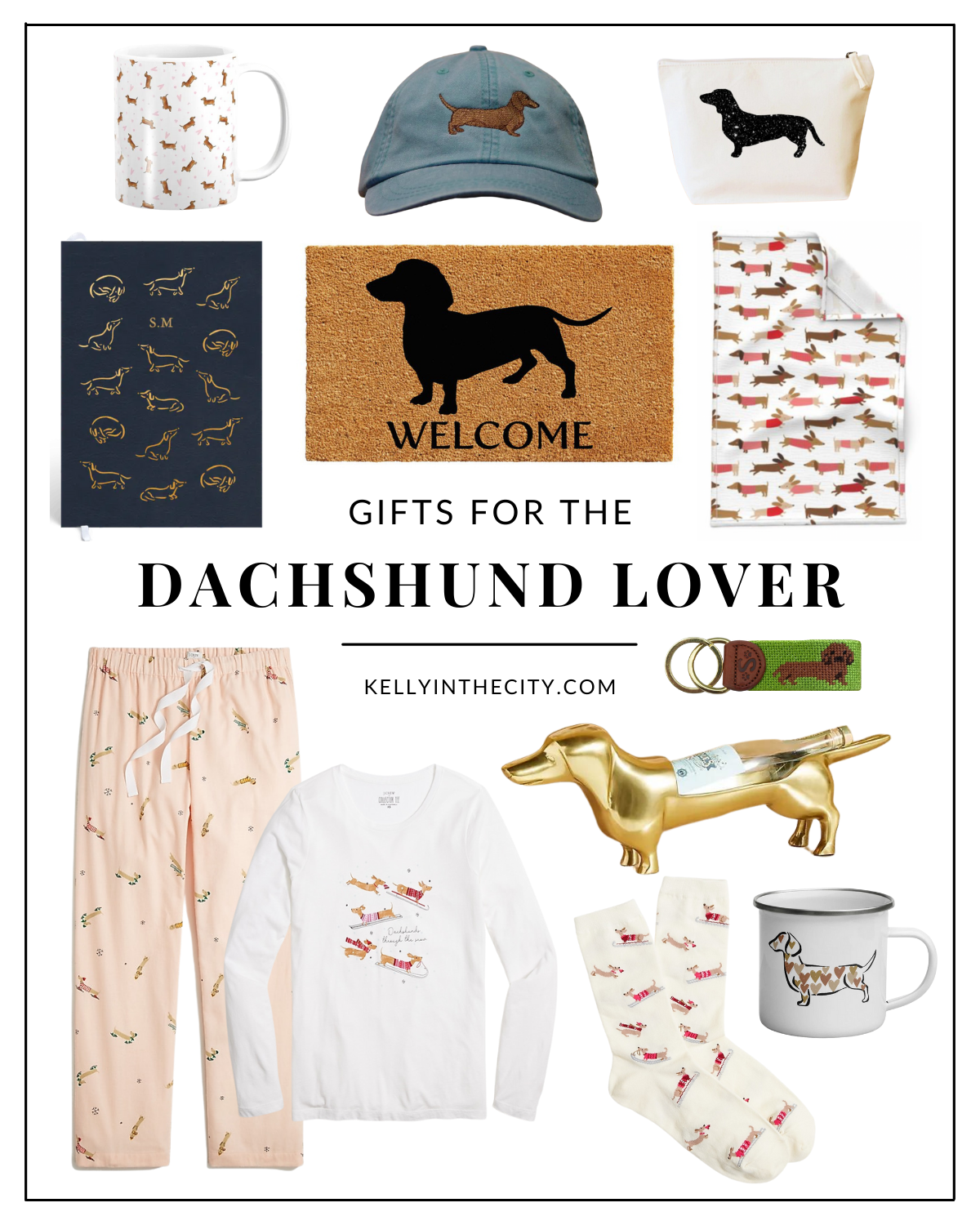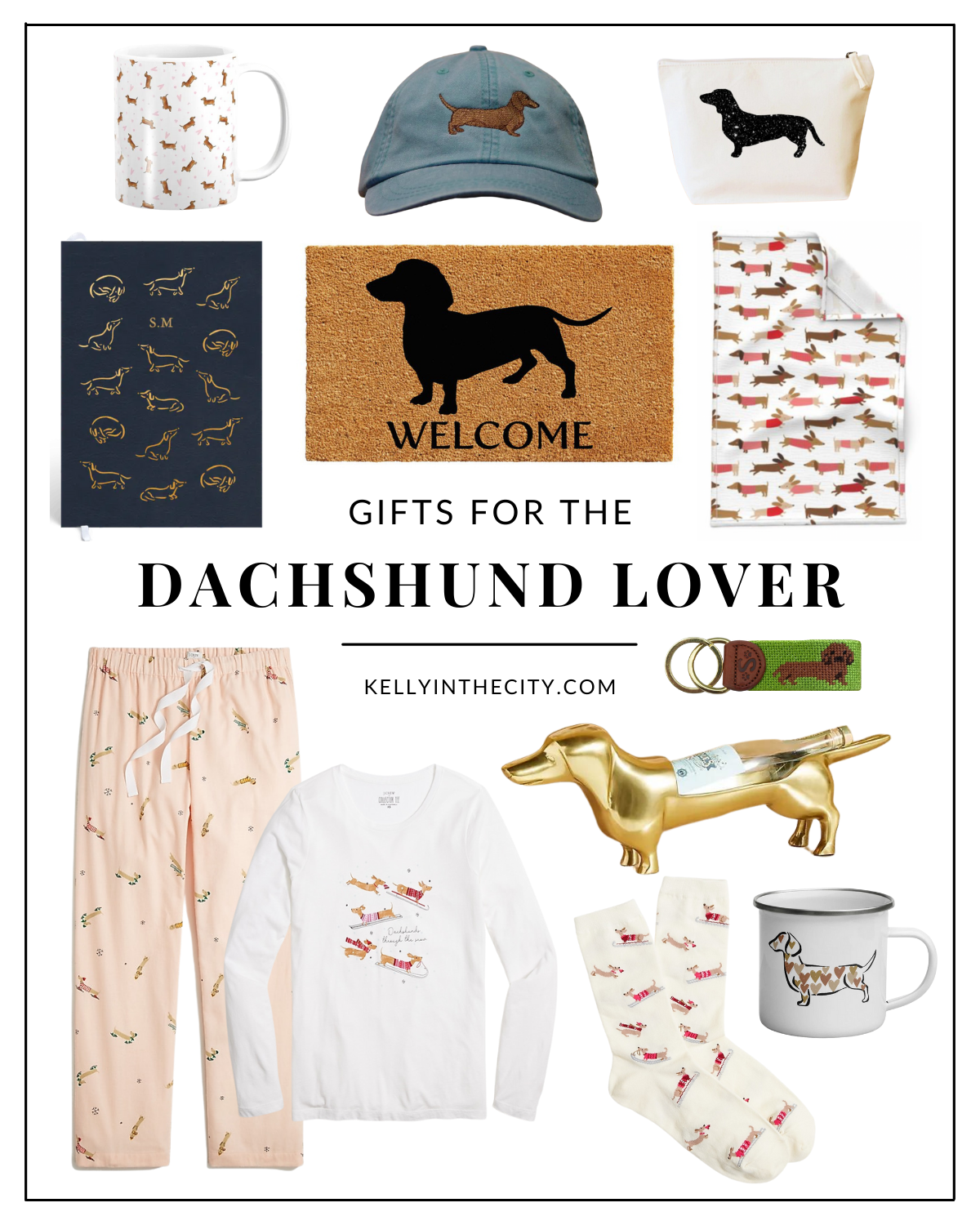 Coffee Mug / Baseball Hat / Makeup Bag / Notebook / Door Mat / Tea Towel / Needlepoint Keychain / Pajama Pants / Pajama Shirt / Socks / Wine Bottle Holder / Enamel Mug
I'm no stranger to a dachshund doormat, pair of socks, or even a mug. Dachshund-themed decor and clothes just spark joy for me. You'll see Seasonal Noodle themed decor, like a dachshund skeleton on our front steps for Halloween or Stoodle (stoop Noodle) on the other days of the year. It's a norm over here, and I love it. 
If you have a friend who owns a dachshund or loves them equally as much, I've gathered some of my favorite dachshund-inspired gifts from pajamas to notebooks that they're sure to love.
Coffee Mug: Love this dachshund print mug. Make it a mini gift set by adding a bag of coffee beans or this cute hot cocoa tin.
Baseball Hat: This is such a fun embroidered baseball hat that comes in a bunch of colors. I would style it with a white long sleeve t-shirt, black leggings, and tennis shoes to run errands.
Makeup Bag: The perfect size canvas makeup bag to throw into your tote bag. It comes in sparkly black, silver, gold, and a solid black option.
Notebook: How cute is this gold embossed navy leather notebook? It would be a wonderful gift for a coworker. 
Door Mat: I'm obsessed with this dachshund silhouette doormat for your front porch.
Tea Towel: This tea towel is a great hostess gift and would look so cute hanging up in your kitchen.
Needlepoint Keychain: A needlepoint dachshund keychain is an adorable stocking stuffer for anyone on your list.
Pajama Pants: You can never go wrong with a cozy pair of flannel PJs.
Pajama Shirt: To match the PJ pants!
Socks: These "dachshund through the snow" trouser socks are so fun and festive.
Wine Bottle Holder: A gold dachshund wine bottle holder is a gorgeous gift for the wine lover.
Enamel Mug: How cute is this camping-style mug?
The post Gift Guide for The Dachshund Lover appeared first on Kelly in the City.