You will love this lovely and easy sewing project by Notches Sewing on YouTube. Using only a few materials and some fabrics, you can put together an elegant towel holder that you can wash and reuse. Plus, you can also give it as a gift to a loved one or you can even sell it if you want.
Materials:
Main fabric
Fusible interfacing or fusible batting
Wide elastic
Embroidery thread
Beads
Needle and thread
Scissors or rotary cutter and a cutting mat
Marking pen or pencil
Iron, for pressing
Sewing machine
Directions:
Step 1
Print out the pattern, then cut the shape, lay the template on top of the fabric, trace, and cut the shape out including the small notches. Cut the batting and the elastic piece, then create a matching tassel, and add some beads as well. Lay the main fabric on top of your batting or interfacing fabric making sure that the wrong side of your main fabric is facing the glue side of the fusible or interfacing, then place the tassel on the pointed top center, and tack it ¼ inch from the point.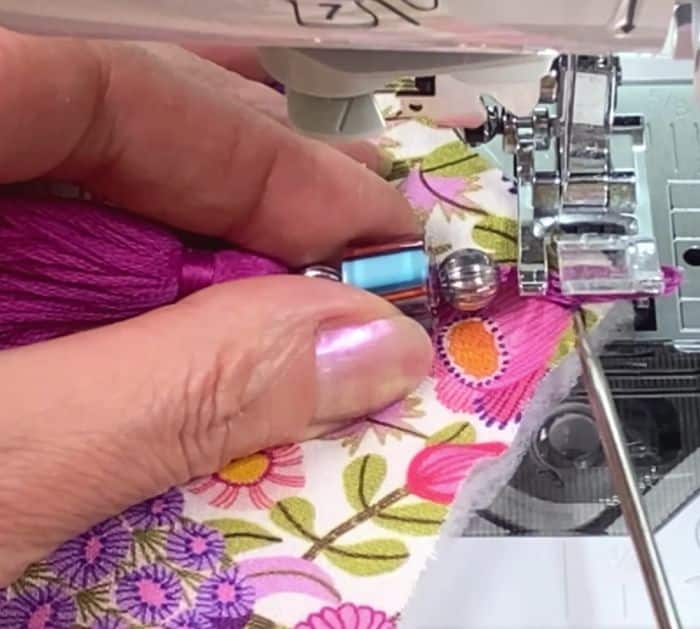 Step 2
Stitch the elastic on one short side, then fold the piece over in half with its right sides facing, and make sure the edges are matching. Sew around the with a ¼ inch seam allowance leaving one short side unsewn, then notch the corners, and turn the piece right side out through the unsewn side. Tuck the seams of the short side in nicely, then insert the other end of the elastic and stitch them in place. Insert the towel into the holder and adjust it to your liking.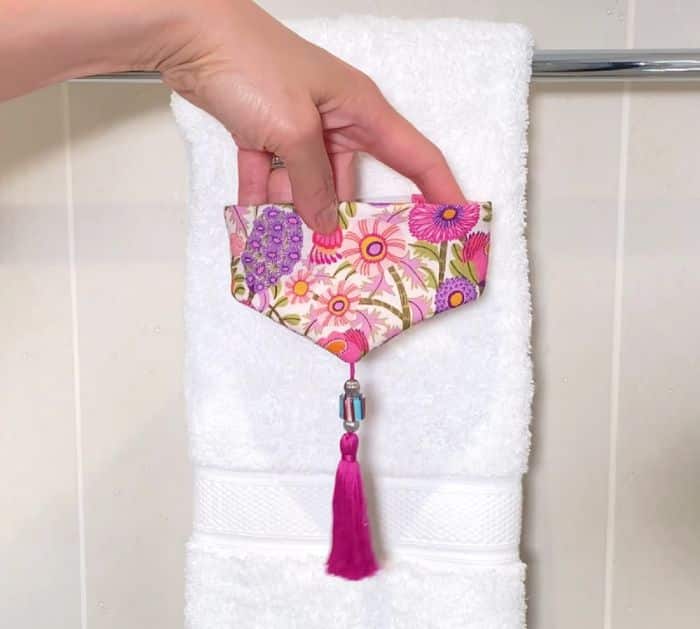 *All image credit belongs to Notches Sewing via YouTube. Follow and subscribe to her channel for more!
Easy DIY Towel Holder Sewing Tutorial
The post Easy DIY Towel Holder Sewing Tutorial appeared first on DIY Joy.