Dirty golf balls, we all suffer from them, and we all have our specific go-to's when it comes to cleaning them and getting them back into play. For some, it's a wet towel, for others it has been the on-course ball washers…until COVID, where many courses have removed them altogether.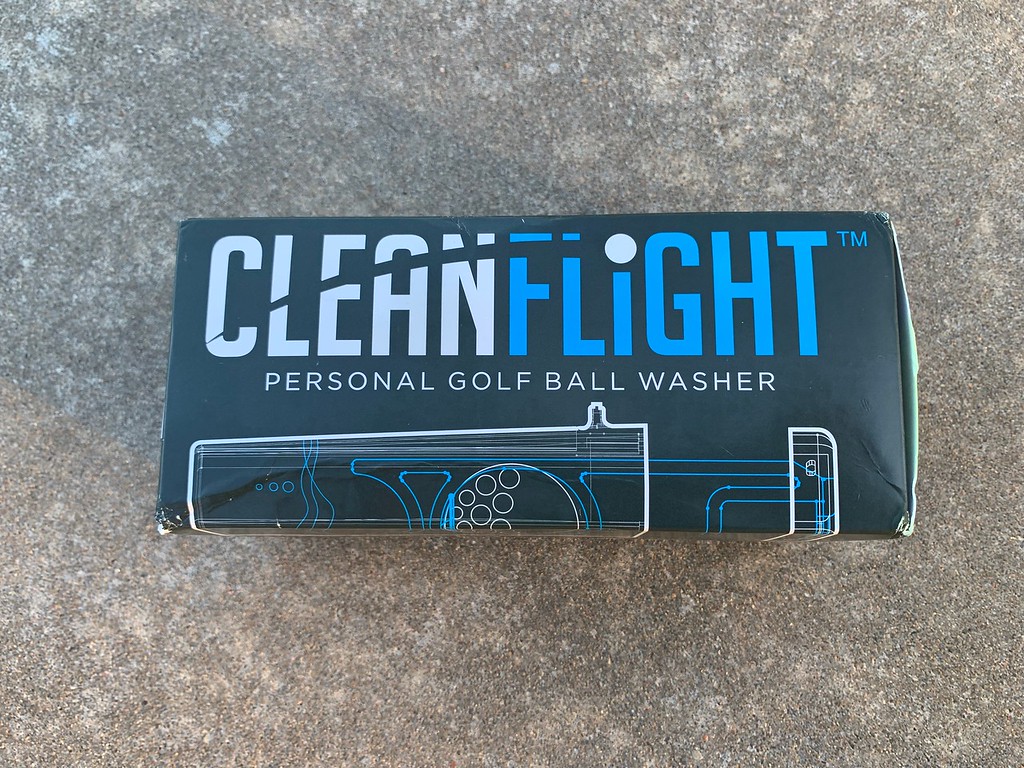 So, you know what they say, necessity is the mother of all invention.  And so the Clean Flight Personal Golf Ball Washer was born. 
Clean Flight Personal Golf Ball Washer
Yes, a golf ball washer that attaches to your bag, and honestly, I'm shocked we haven't seen one sooner. 
We all know the importance of a clean golf ball on the course, be it on full swings or on the greens, it matters. While you can carry a wet towel, a brush is always going to be more effective, hence why the ball washers are present on practically every golf course on the planet. But, with the past year we have had, many courses are pulling them off leaving a towel as the only option. Clean Flight aims to address that with its 12.2 ounce (unfilled) portable golf ball washer.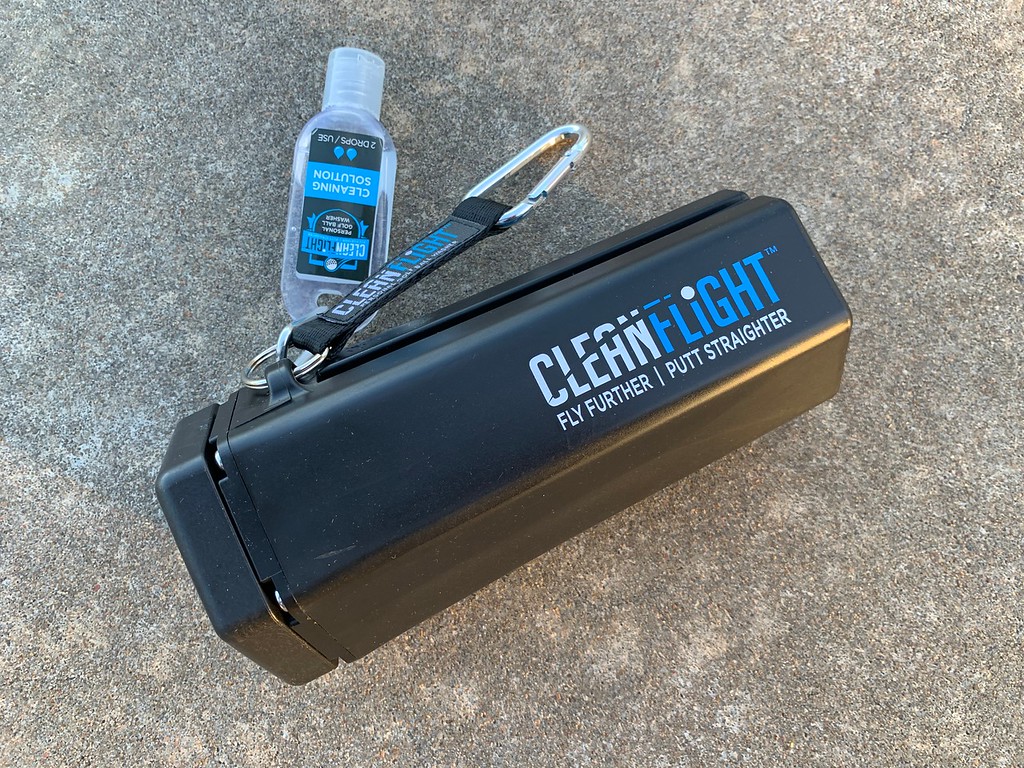 I'm not here to debate if its worth the $34.99 price tag compared to a towel, that is up to each one of you readers individually. What I can say is the price is much lower than I expected. 
The reality of it is, it works well, and it is extremely heavy-duty polystyrene and stainless steel, not to mention, the screw on/off lid has a heavy gasket sure to last for a very long time with no leaks. The inclusion of a small container of "cleaner" is a nice addition on the carabiner. Using it is as simple as you think, unscrew the lid, fill the Clean Flight with water and a couple drops of cleaner, place the ball in the mechanism, then use it like any other stationary golf ball washer on any course.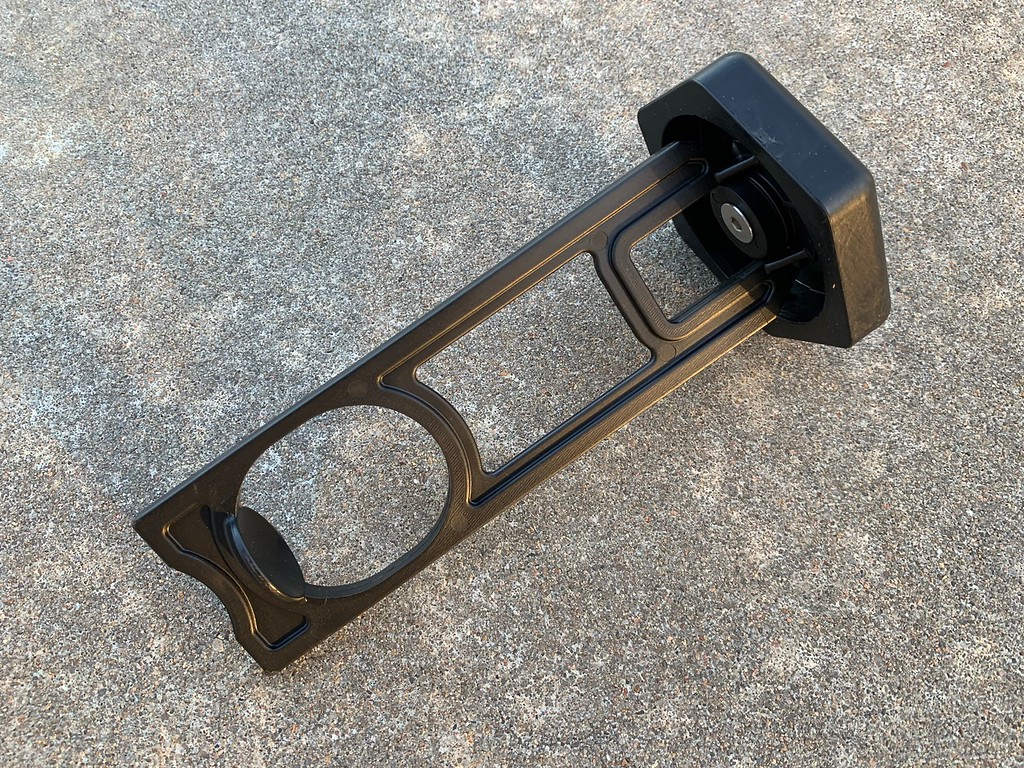 The brushes are plentiful, the mechanism allows the ball to rotate to clean all portions of the ball, and you can use it anywhere on the course. Add in that cleanup is a breeze by dumping it out post round, as well as the fact that it was designed to fit in a cup holder for you riders out there, and it seems like they have thought of everything.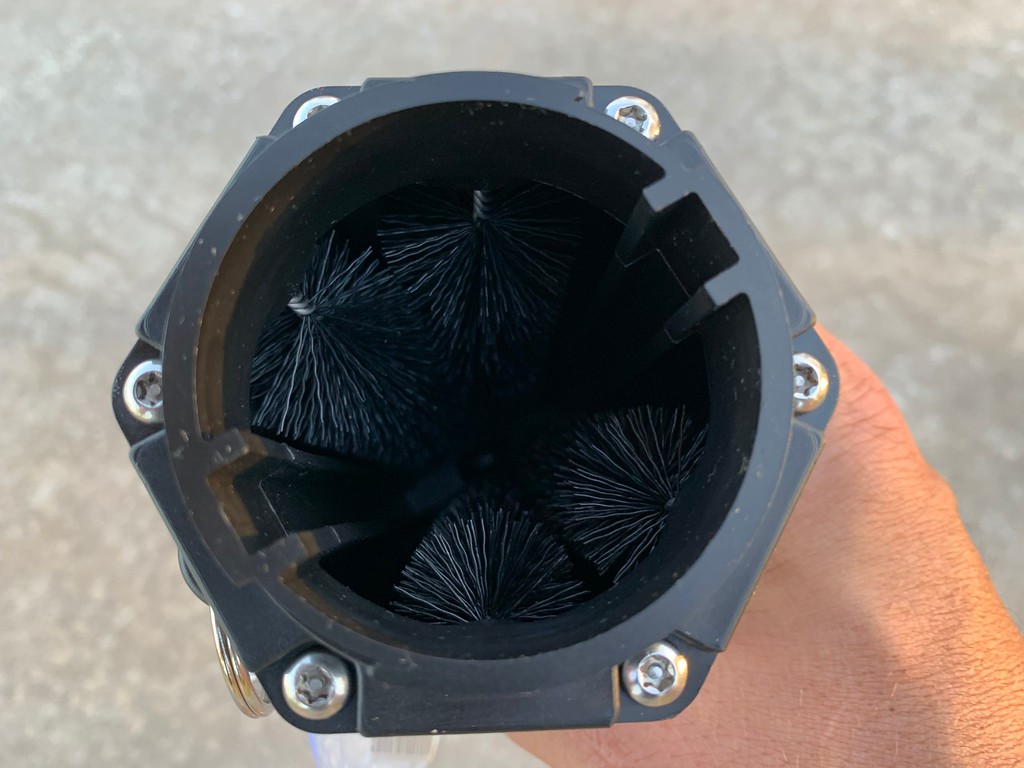 Though some will undoubtedly rally to discuss if it's necessary or not since we all carry a towel on our bag, I'm not going to argue that point. Instead, I simply think that there is a place for something like this out there, and that there are many who would enjoy it. And you know what? That is why options are a win for us all. 
The Details
Available: Now – www.cleanflightgolf.com
Price: $34.99
The post Clean Flight Personal Golf Ball Washer appeared first on The Hackers Paradise.