This Father's Day (June 20), treat the dad in your life like he's a camping VIP. Give him a gift that satisfies his craving for comfort, or consider an item that takes him out of his comfort zone and into new outdoor experiences.
Every camping dad is different. What do you give the dad who took you on your very first camping trip? What about that cagey father-in-law who's nearly impossible to buy for? If you're stumped about what to give pops, check out the gifts below for inspiration. 
Each of the following will help improve his RVing and glamping experience. Help Dad achieve true camping VIP status. 
KING WiFi Max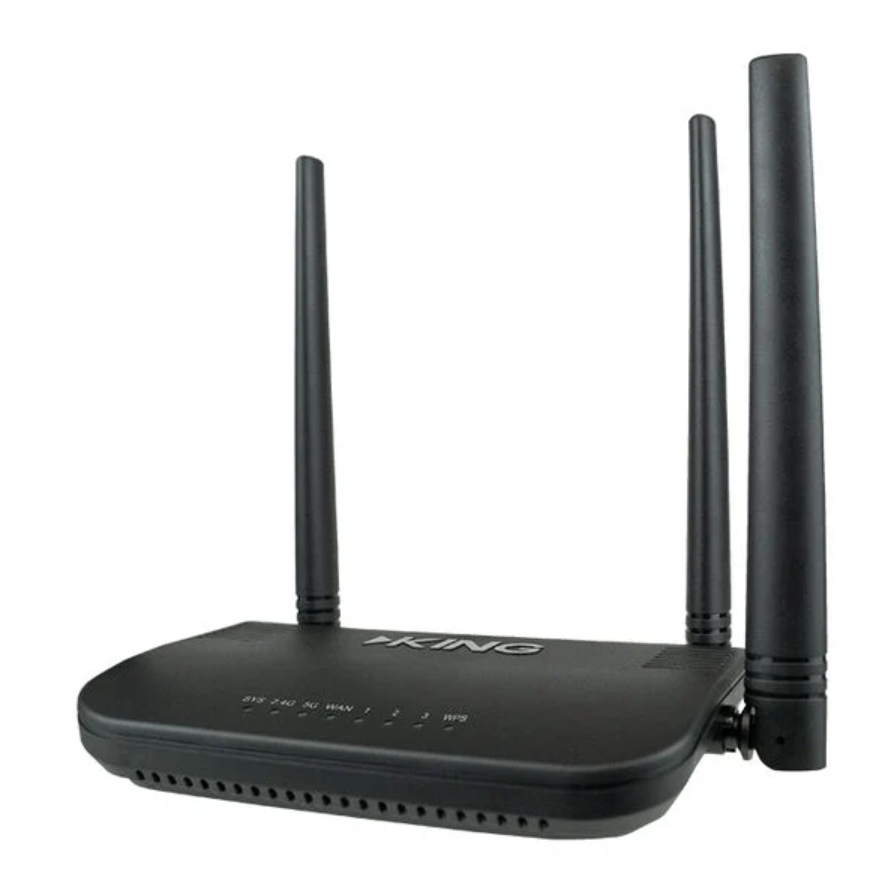 You wouldn't deprive your dad of his favorite streaming content, would you? KING WiFi Max helps campers stay connected by providing a gateway between all your web-enabled devices and the local Wi-Fi source. The compact design requires no installation and the device can be set up in less than a minute. There's no monthly service fee or contract, and no impact on bandwidth speed. Watch the big game with confidence at the campsite or set it up at the tailgate party so you can catch the pregame show. Don't be vexed by weak Wi-Fi sources that thwart your ability to watch what you want. 
Barbecue Caddy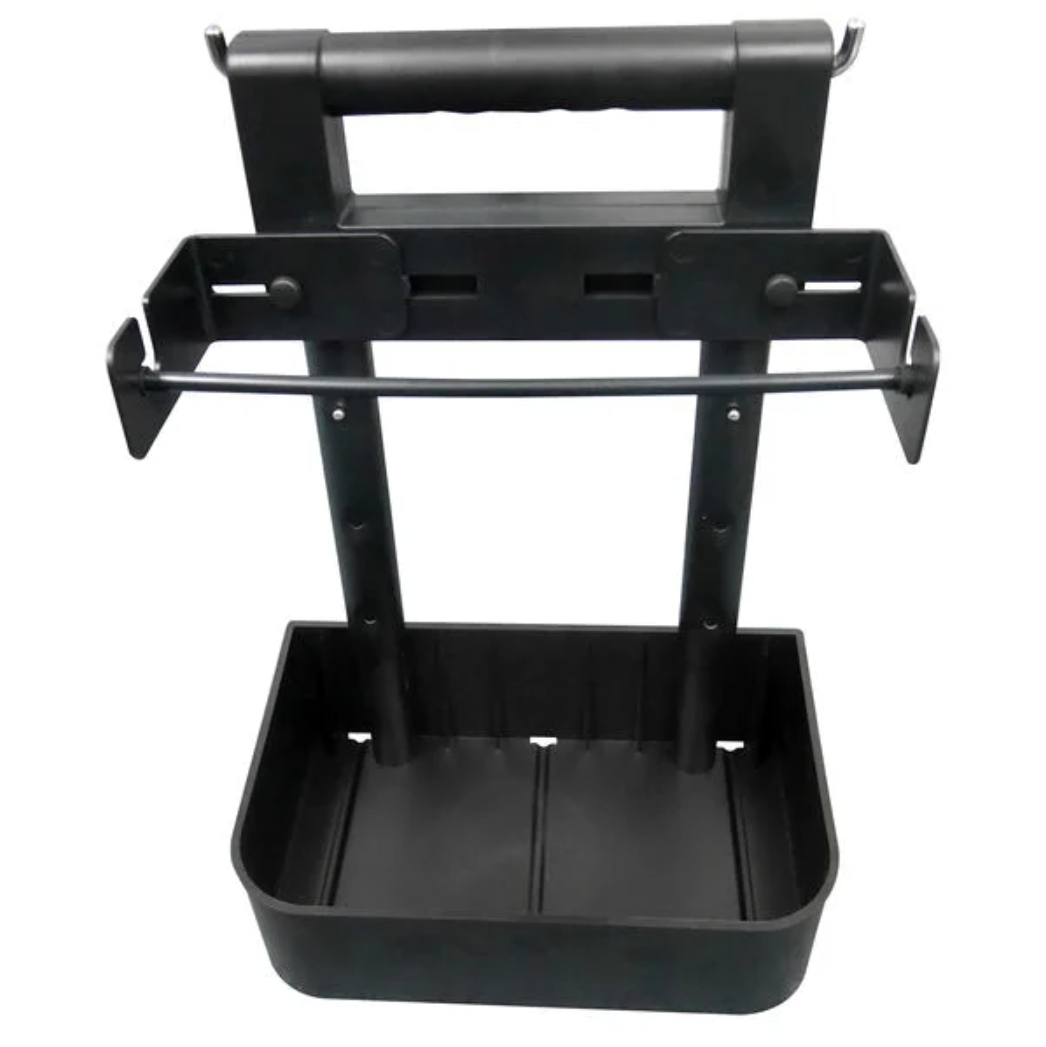 Give your Dad an edge in the barbecue game. The handy Mr. Bar-B-Q Barbecue Caddy keeps all the necessary barbecue tools — tongs, spatula, etc. — in one easy-to-reach place. The caddy also has a built-in paper towel holder for those quick cleanups. You can carry all of your condiments and tools in one trip from the RV to the grill, and it's easy to store after use. An adjustable height and extendable hooks for spatulas and tongs make getting that perfect sear seamless. Made with lightweight construction, this is ideal for those family cookouts or tailgate parties. 
Garmin Striker Fishfinder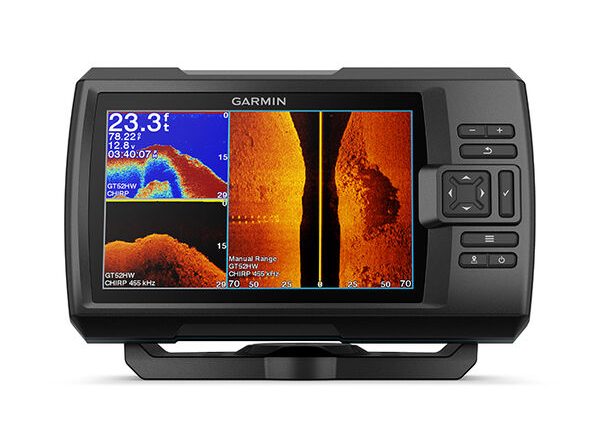 Boost Dad's odds of catching the Big One with the Garmin Striker Fishfinder. The seven-inch screen has vivid scanning and sonar color palettes to easily distinguish fish from the background. High-sensitivity GPS technology marks waypoints, creates routes and displays your boat's speed. Built-in Quickdraw contour mapping and Wi-Fi connectivity allow you to transfer waypoints, receive smart notifications and access the Garmin Quickdraw.
Men's Rockford Mid Hiking Boots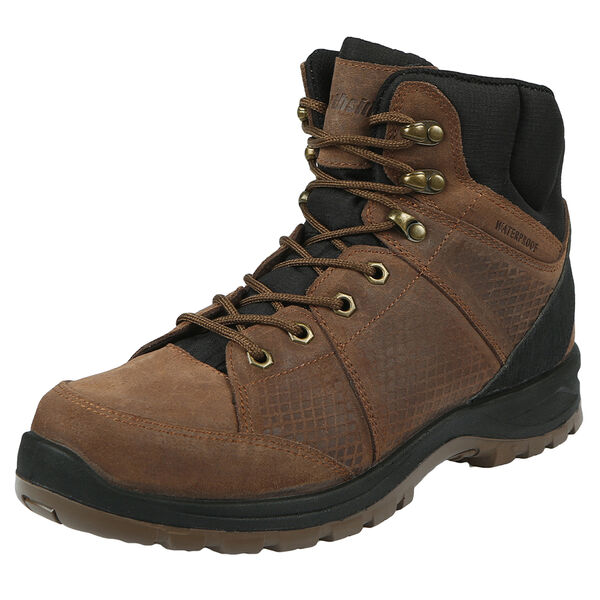 Is Dad ready to hit the trail? The Rockford Mid Hiking Boot gives his feet the protection needed for long treks. The boot features a durable injected polyurethane outsole for traction and shock absorption. The distressed leather waterproof upper offers plenty of support and comfort, and the moisture-wicking lining will keep feet dry when hiking in wet conditions. The cushioned-molded PU insole cradles the natural contours of the foot. Your feet will thank you after that long journey down the Pacific Crest Trail.
Oru Beach LT Kayak

Traveling with your own kayak is great, but what if you don't have any more storage space? Using an origami folding design, the Oru Beach LT Kayak unfolds from a compact box into a sleek, 12-foot watercraft. Once on the water, the graceful kayak paddles like a molded hardshell boat without the extra pounds. The open cockpit, adjustable footrest and adjustable backrest ensure the comfort of the occupant. Go fishing or just take a day paddle. Dad no longer has any excuse to put off his dream of hitting the water.
The Rio Hammock Lounger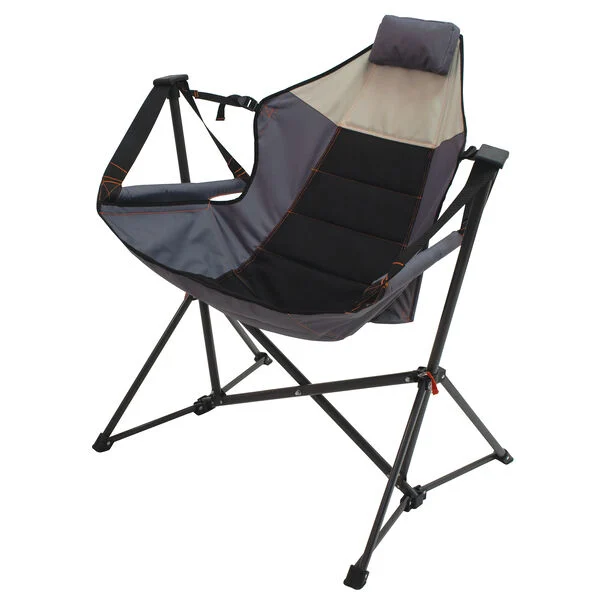 Give Dad the comfort he deserves. The Rio Hammock Lounger combines the cushy support of a hammock with the practicality of a chair. The reliable suspension system, durable polyester fabric and powder-coated steel frame give loungers the firm platform needed for a comfortable rest in front of the campfire. The chair's foam pillow adds an extra element of comfort. The chair folds up into a compact, easy-to-transport package. 
Swiss Army Knives Trekker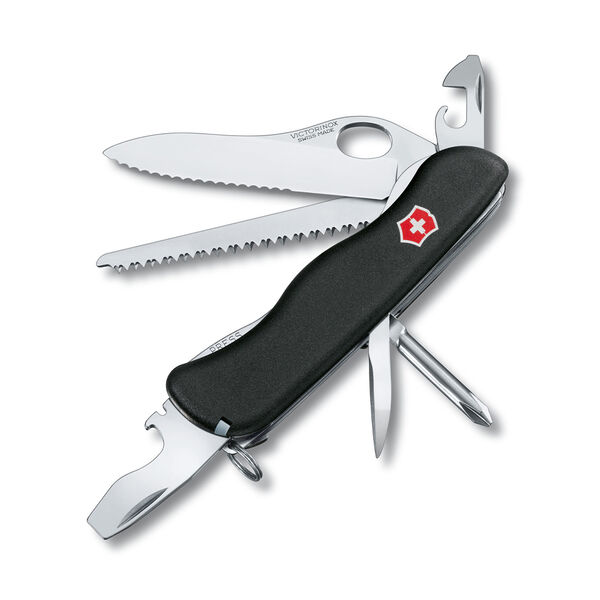 The iconic Swiss Army Knife is synonymous with versatility. Give Dad a wide array of tools in a pocket-size package, all held together with impeccable Swiss craftsmanship. The Trekker from Victorinox Swiss Army is sleek and practical, starting with a one-hand-opening, high-carbon stainless-steel locking blade. Take advantage of the knife's 12  different tools, including a reamer, bottle opener, wood saw, wire stripper, screwdriver and more. At just 4.4-inches long, the dependable knife can go anywhere. There are many imitators, but only one Swiss Army Knife.
Igloo Sportsman Glide 110-Quart Cooler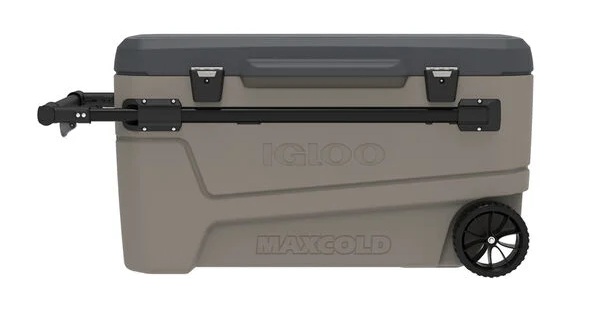 Is Dad's cooler a leaky relic from the 20th century? Upgrade to the Igloo Sportsman Glide 110-quart Cooler, which keeps drinks icy cold and can be moved with ease. The cooler's foam insulation in the body and lid holds ice for up to five days, even during 90-degree weather. The horizontal telescoping handle requires 50 percent less effort to lift, and the soft-ride wheels mean you can easily transport your cooler to the party. Stainless steel hinges and impact-resistant DuraLatch lid closures give it the sturdiness needed for lots of use in the great outdoors.
The post 8 Great Father's Day Gifts for a Camping Dad appeared first on Good Sam Camping Blog.