Think you have seen every cool DIY hack around? Think again. If you have never heard of or seen crafting hacks, then you have to check these out. Unbelievable to realize how much time you can save if you only know of these super simple crafting tricks. Spend more time doing what you love by taking these do it yourself shortcuts to expedite those tedious and time consuming craft projects. From clever ways to hold craft items to quick ways to get your materials ready, to bow tying made simple, these tutorials will show you how to do some amazing things.
1. Magnetic Button Ring To Hold Pins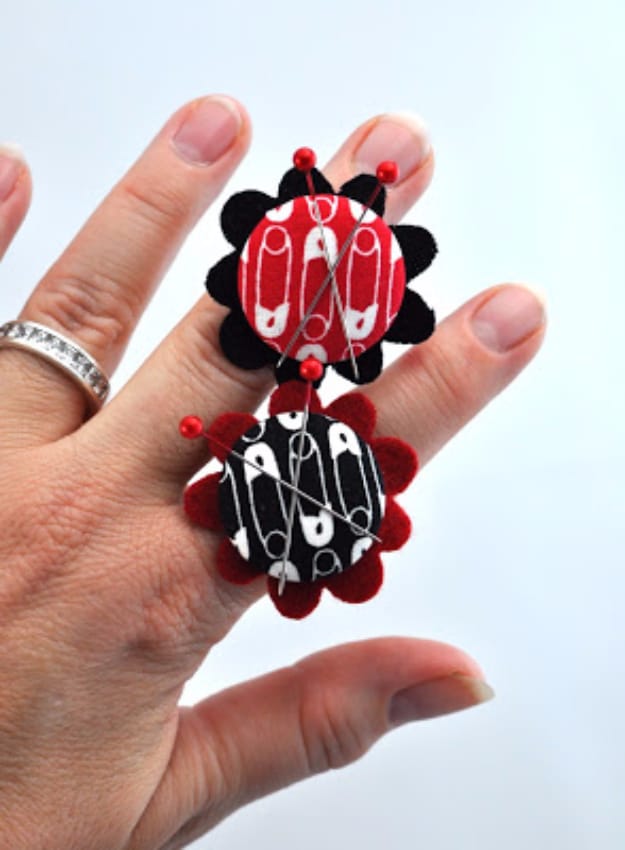 This Magnetic Button Ring is way better than a pin cushion ring. It's a clever and handy sewing accessory. Magnets can hold a decorative pin in place, but accomplish their hold with magnetic force. So with this DIY tutorial from Sew We Quilt, you will never lose those pins again!
2. Soften Economical or Scratchy Yarn

Do you have economical, scratchy yarn? Soften it up before you crochet or knit with it, saving your fingers and your sanity! Scratchy yarn can rub your working finger nearly raw and it's not the same as just not the same as having soft, pliable and cuddly yarn to work with.
3. Fix Knitting Mistakes The Right Way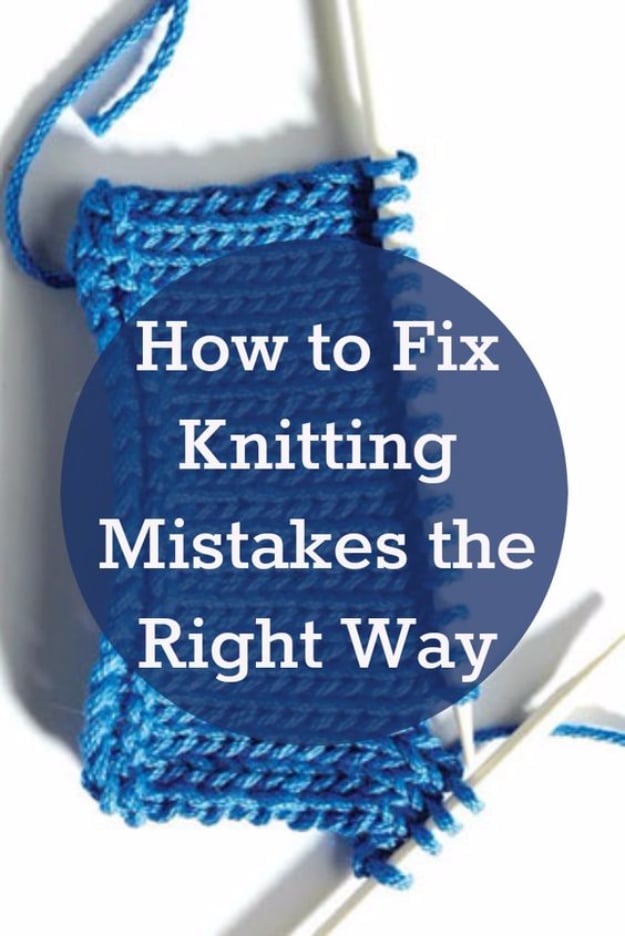 If you want to become a better knitter, the best thing you can do is learn how to fix knitting mistakes yourself. Learn how to fix knitting mistakes like a pro with this easy to follow tutorial from Knitting Daily that contains dozens of knitting tips and tricks on how to fix knitting most common mistakes.
4. Make a Custom Glue Gun Stand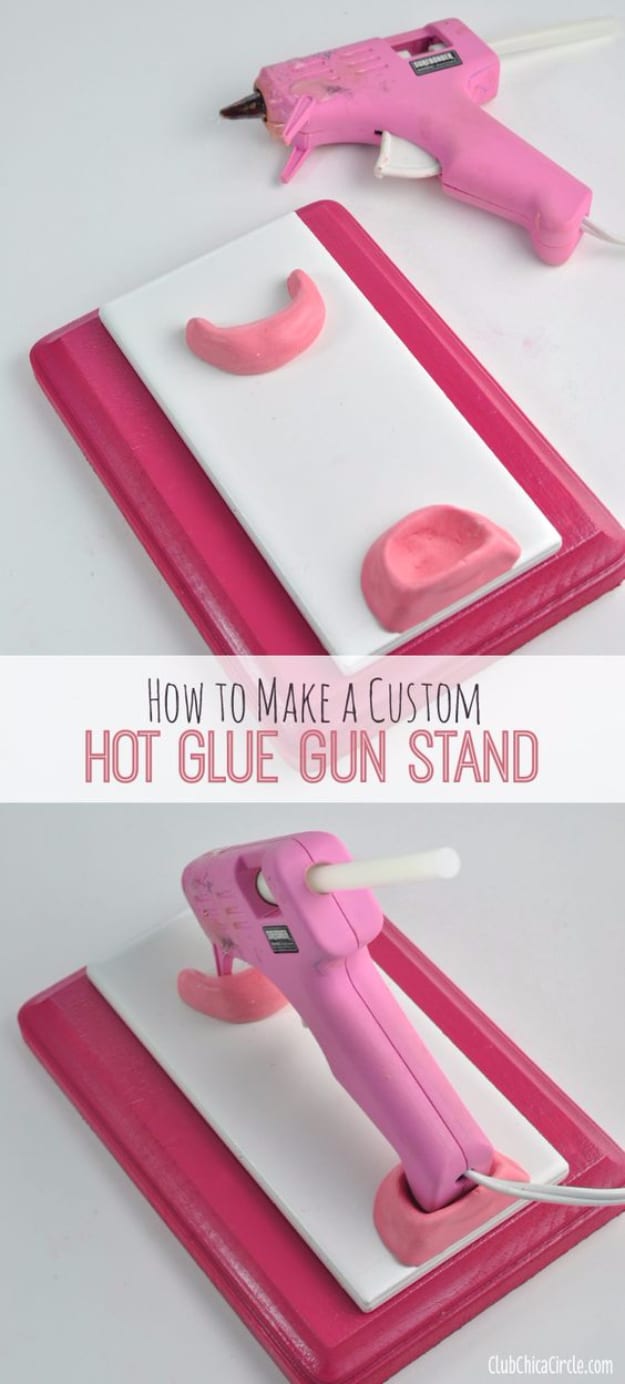 Have you ever personalized your Hot Glue Gun Stand? And if there's one crafty tool that I can't live without, it would be the mighty glue gun. I personally think it would be so cool to create your own with this comprehensive DIY project tutorial from Club Chica Circle. And it's fun to work with this material Sugru. I have only been learning about this and I love it!
5. Get The Creases Out Of Ribbons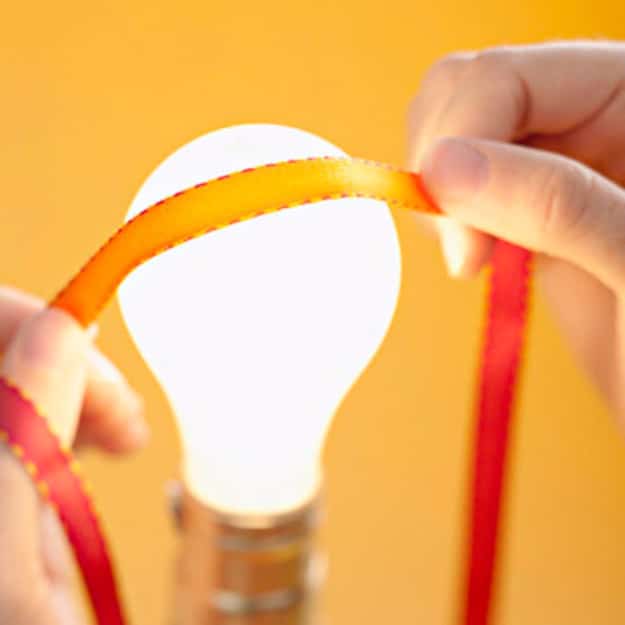 When those ribbons came out of the box, they are crinkly and wrinkly. This can be a problem, especially if you need a flat, smooth ribbon for a craft, sewing project, hair bow or are recycling ribbon to wrap a gift. Take the worry off your face and the creases from the ribbon with this simple and economical DIY tutorial from BHG.
6. Use A Fork To Make A Bow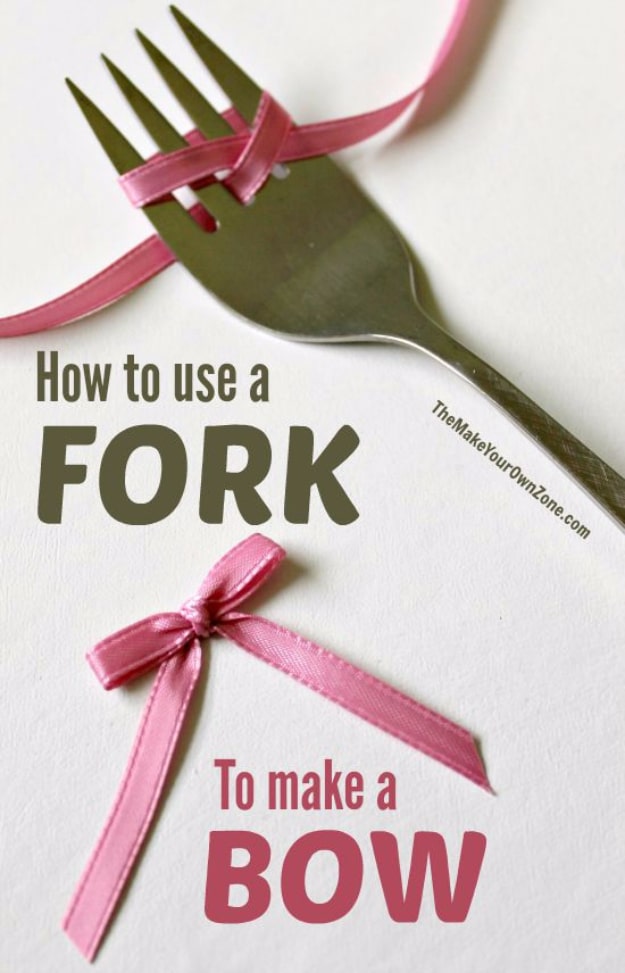 Making tiny bow can be tedious. Make it a little bit easier by making adorable fork bows. Learn how to make a pretty mini bow out of ribbon by using a fork. This simple tutorial creates perfect little bows that you can use in your everyday crafting need. You can use them for decorations, gifts and for all your favorite crafts.
7. Use Industrial Clips for Yarn Bobbins in Crochet and Knitting
Bobbins are quite handy tools when working with yarn. These bobbins help to keep yarn ends from tangling, allowing you to turn your work without the dreaded turning of all of your yarn. I love that you can clip them to the piece so they don't dangle and unravel. These are great and have many uses for crochet and knitting other than as bobbins.
8. Sharpen Scissors And Sewing Tools The Easy Way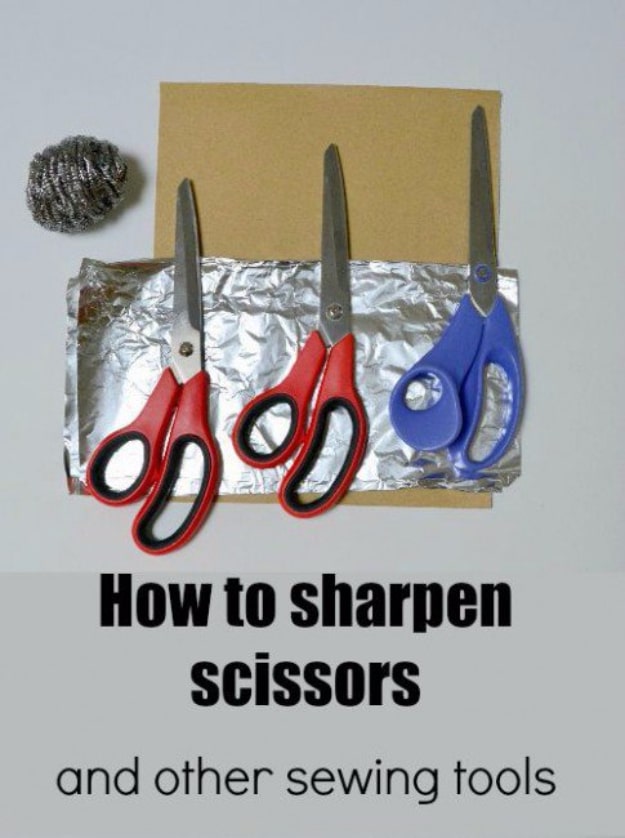 This reminded me of the solutions my mother used to use . She could repair and keep everything working in the most amazing ways. I enjoyed being reminded of homemade solutions that really work and are very useful to know.
9. Pick Up Glitter With Lint Roller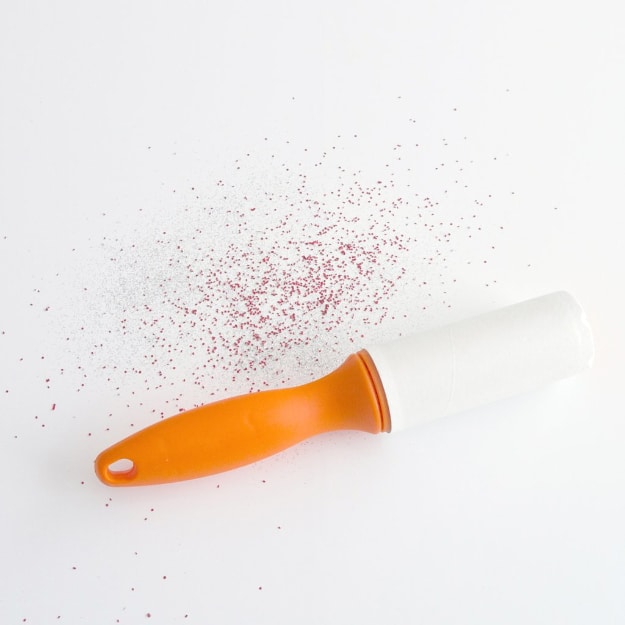 Yes, glitter is a pain to clean, especially when you think you've removed the most of it, and then there's some more! If you've gone a bit glitter-crazy and keep finding it everywhere then it's time to pick up your trusty lint roller. They're like magic wands that can whisk away all your glitter mess.
10. Use A Cardboard Box To Prevent Overspray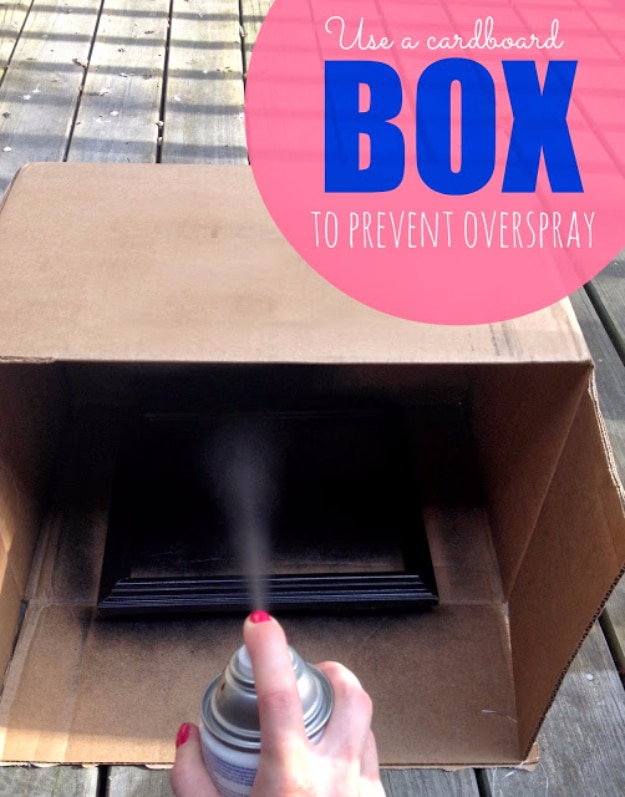 Learn the right way to prevent overspray when using your spray paint in any surface. The easiest way to prevent overspray is to create a makeshift spray booth using a cardboard box. To do this, simply take the lid off a cardboard box and turn it on its side. Be sure to cover any holes on the bottom and sides of the box.
11. Store Bobbins In An Ice Cube Tray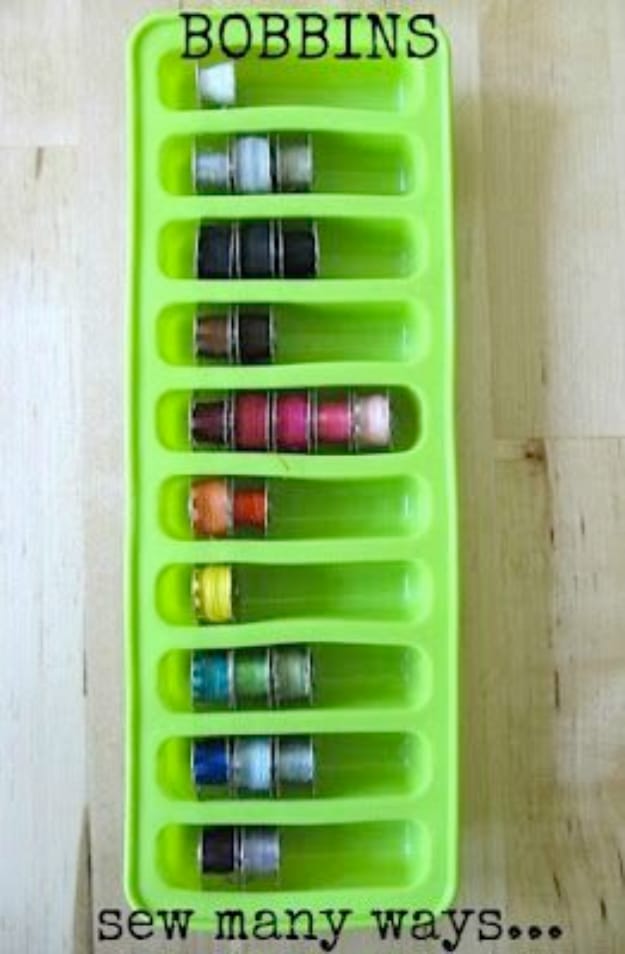 12. DIY Yarn Bowl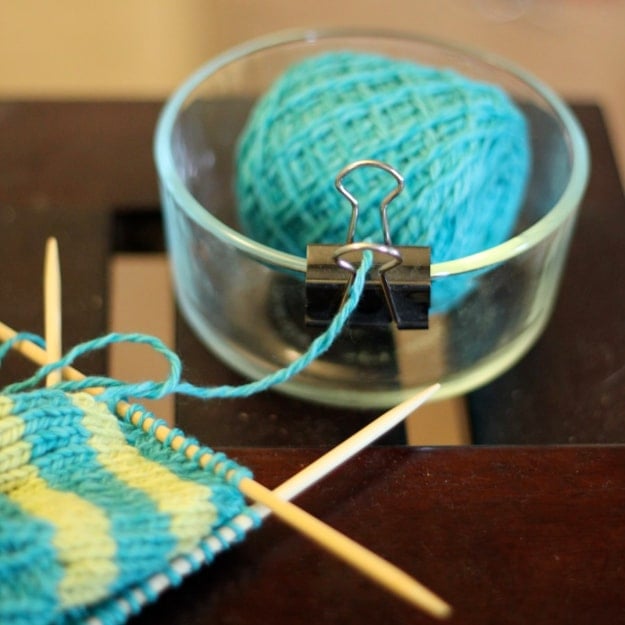 13. DIY Ribbon Storage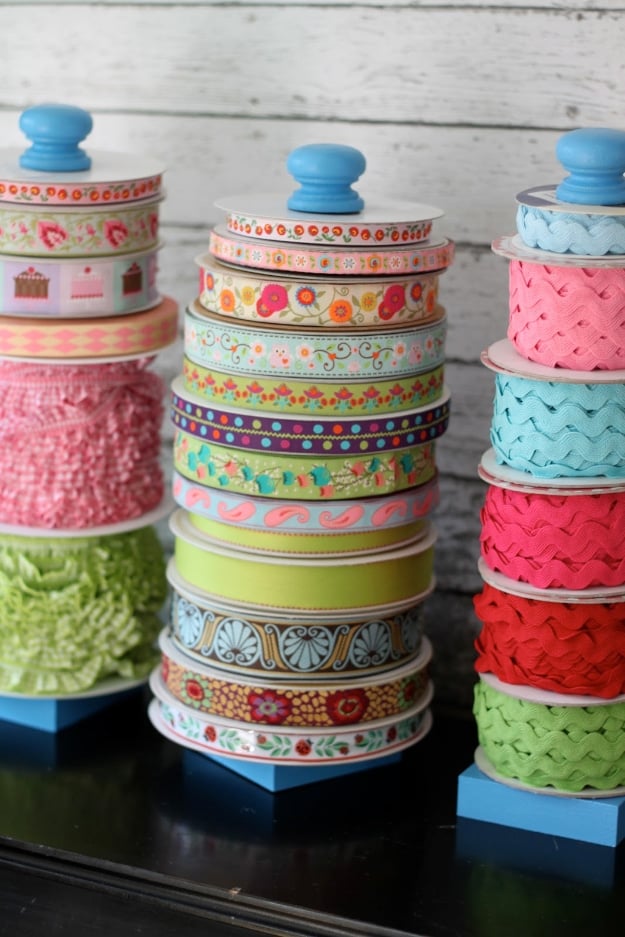 14. DIY Pom Pom Garland Using A Fork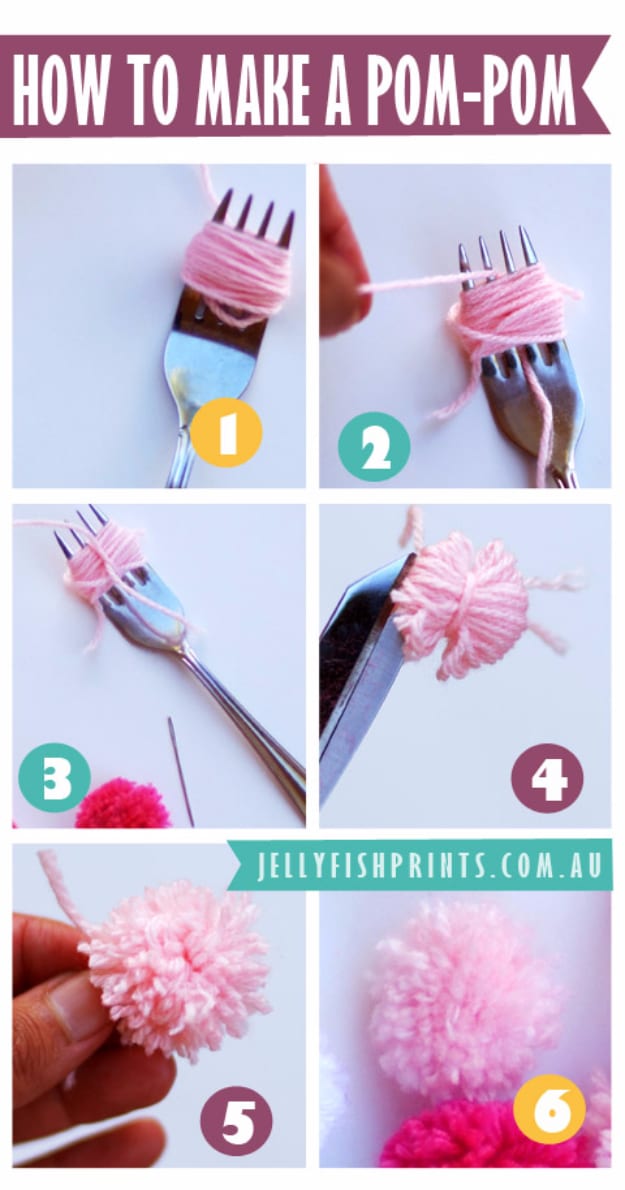 15. Use Pool Noodle As Wreath Form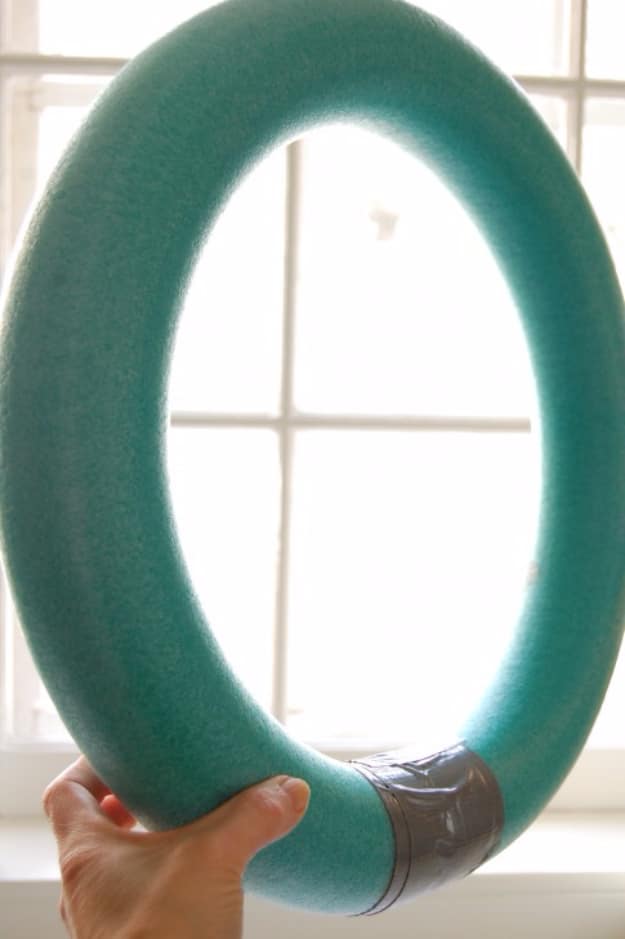 16. Use Rotating Spice Rack To Contain Small Supplies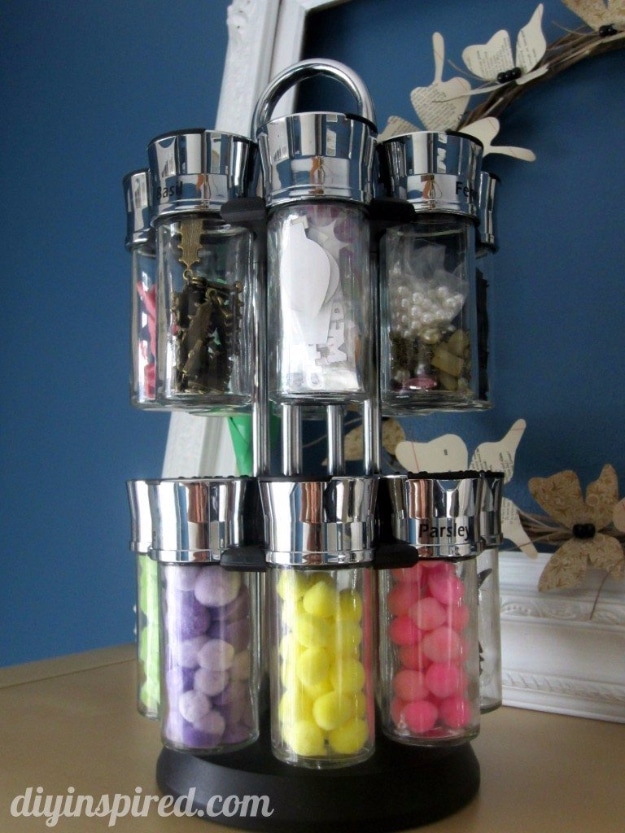 17. Make A Spray Paint Tent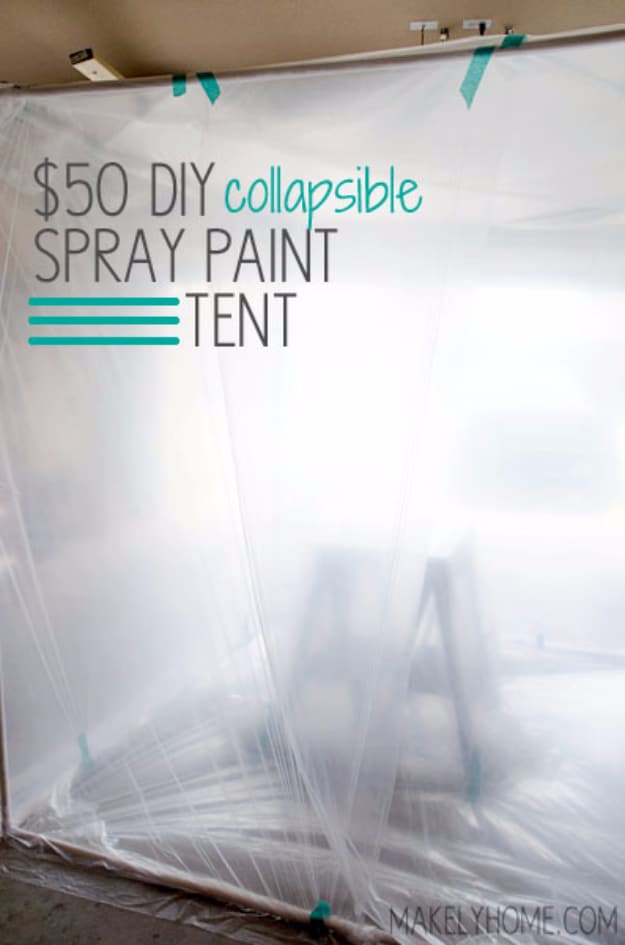 18. Organize With Tin Cups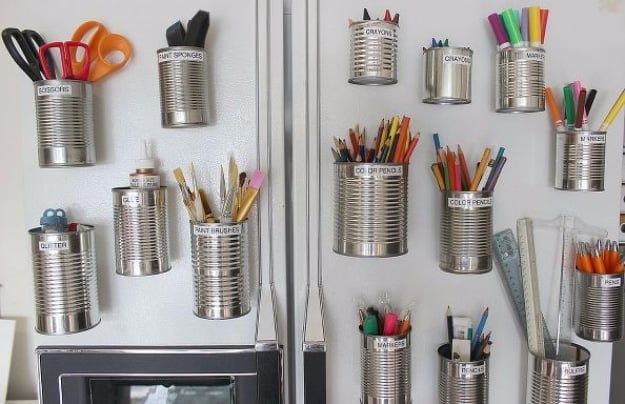 19. From Dresser To Shelves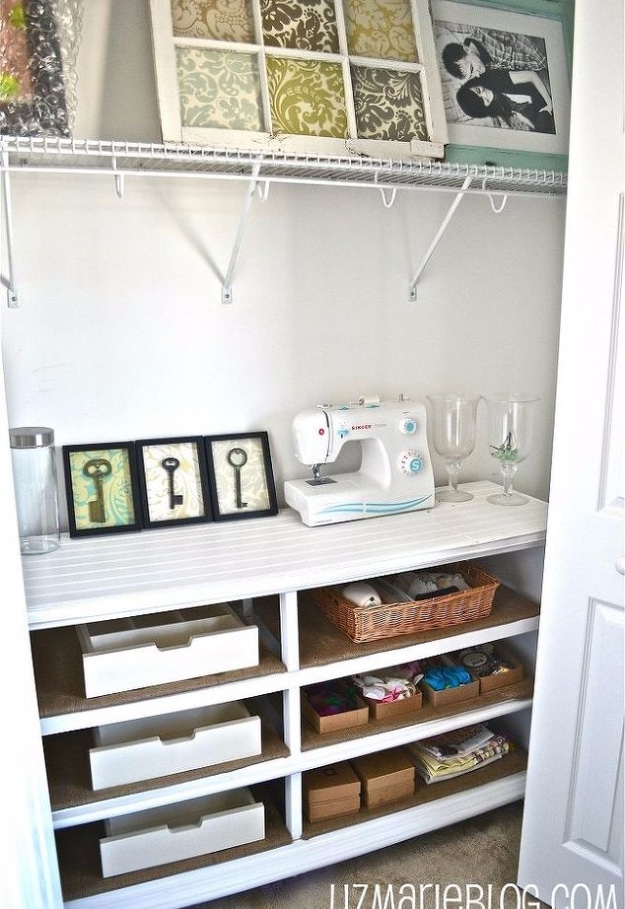 20. Use Crochet Grips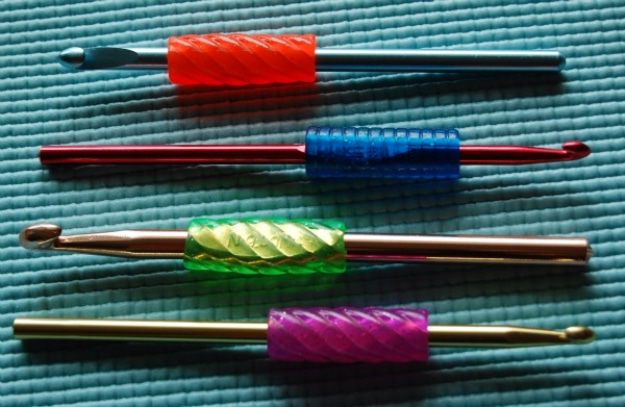 21. From Paper Towel Holder To Tape Dispenser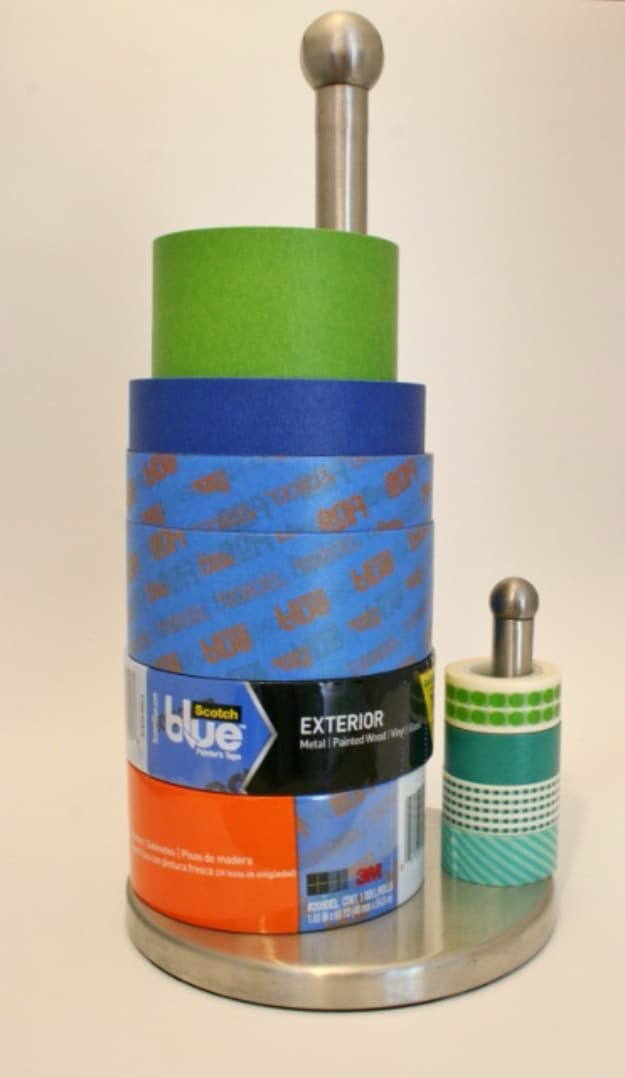 22. Use Medicine Organizer To Keep Bobbins

23. Paint Staples For Pretty Crafts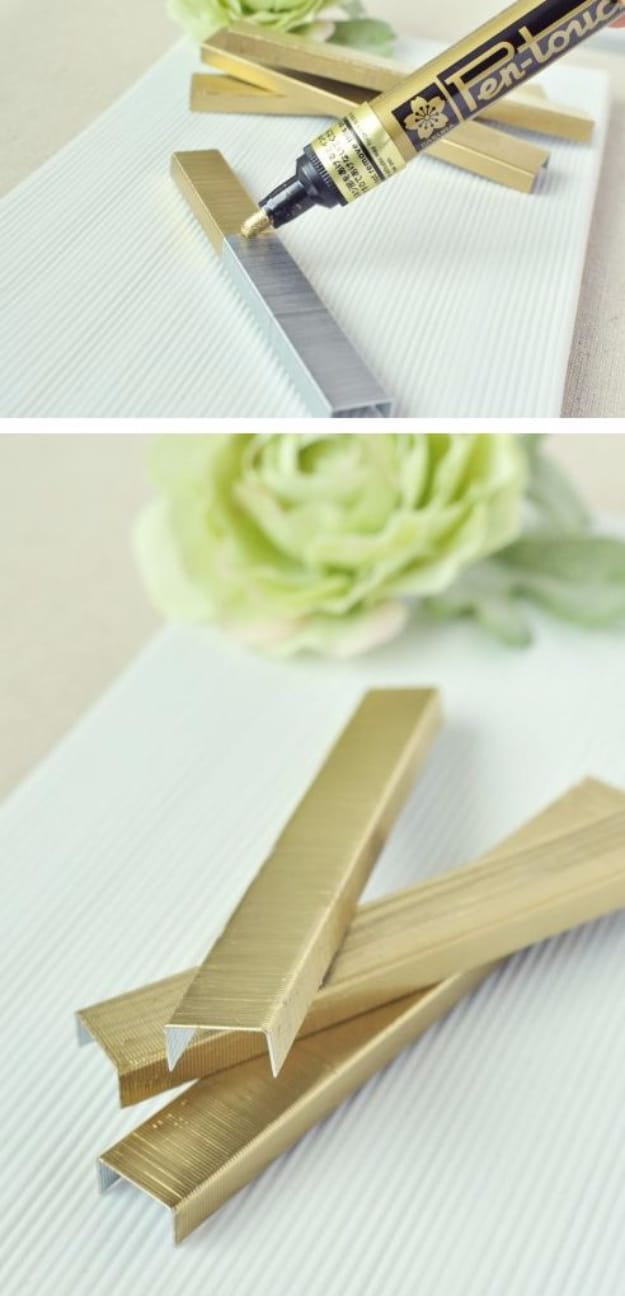 24. Make A Hot Glue Gun Holder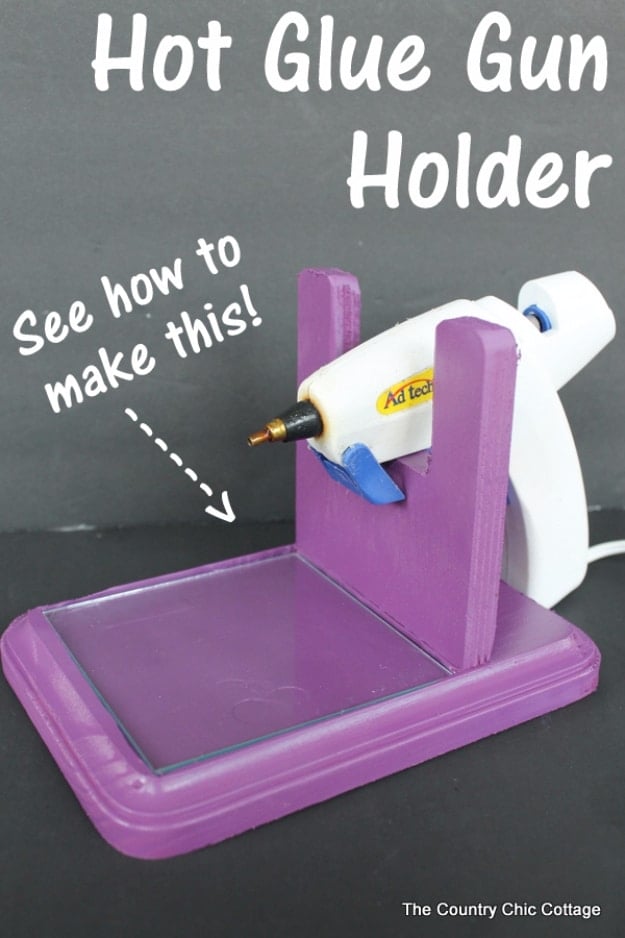 25. Blend Dye Inks to Create Colorful Backgrounds for Your Cards
26. Make Your Own Embellishments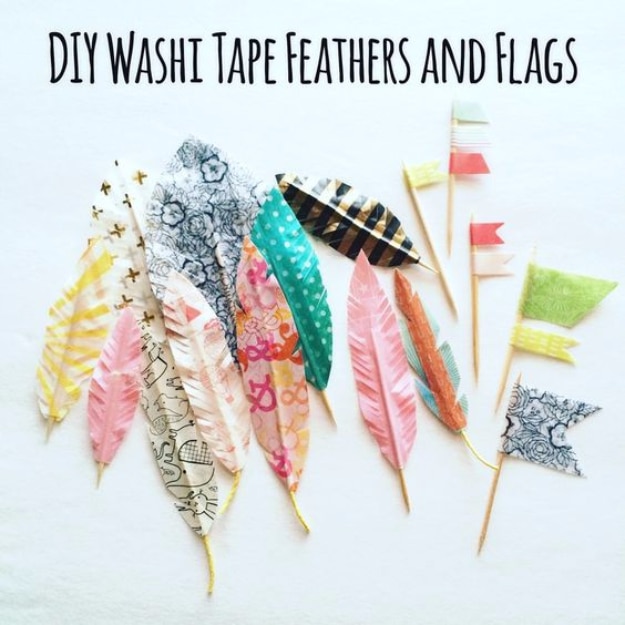 27. Roll Out Mod Podge Bubbles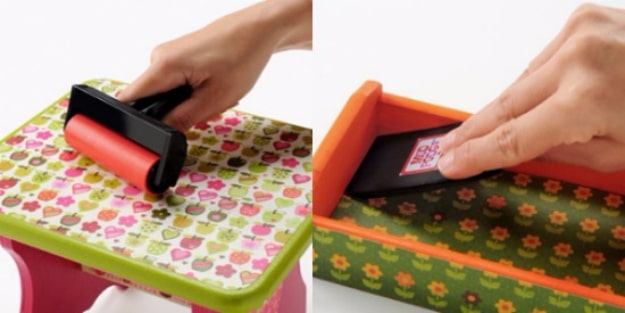 28. Make Your Own Decorative Clips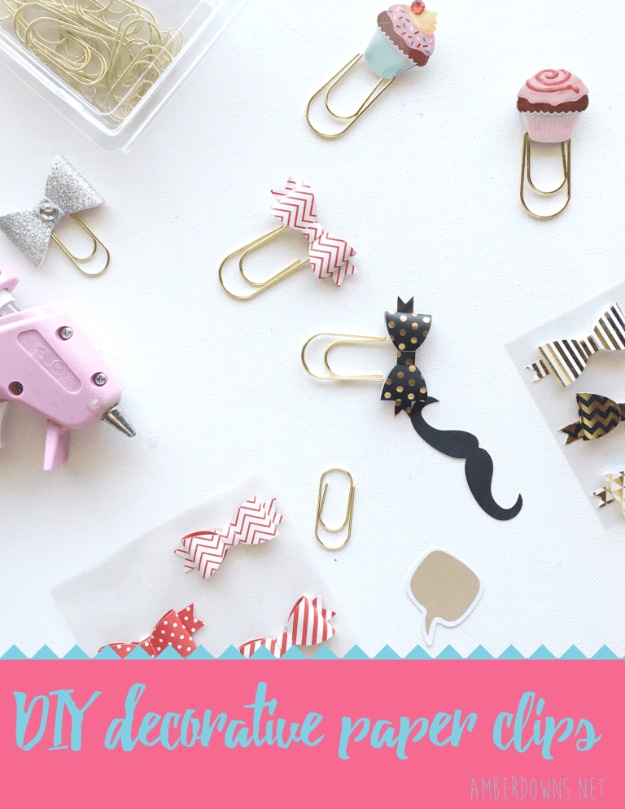 The post 28 Clever Crafting Hacks appeared first on DIY Joy.